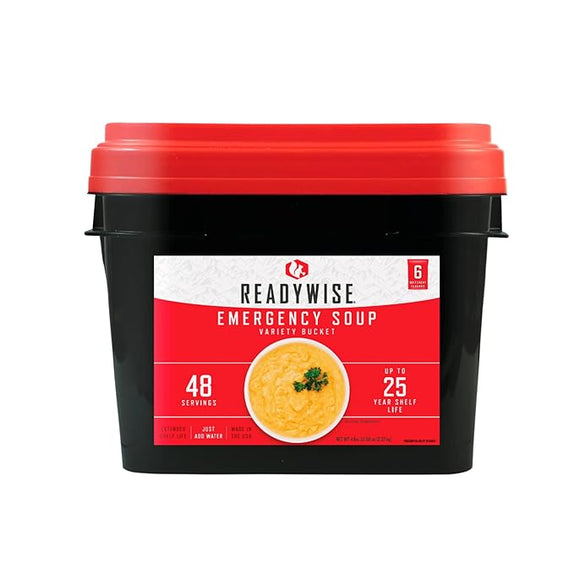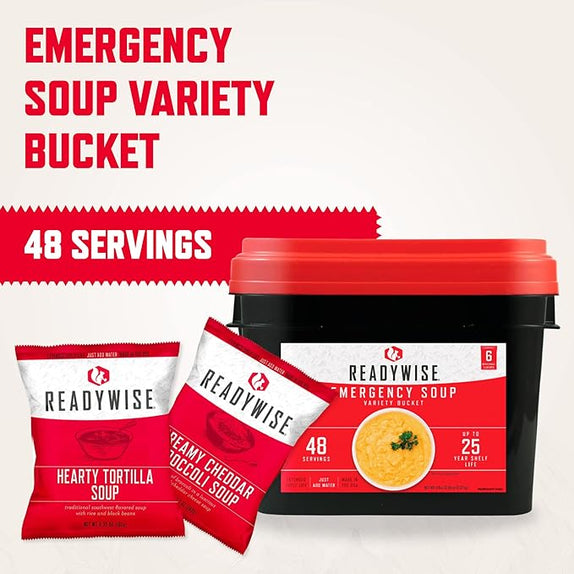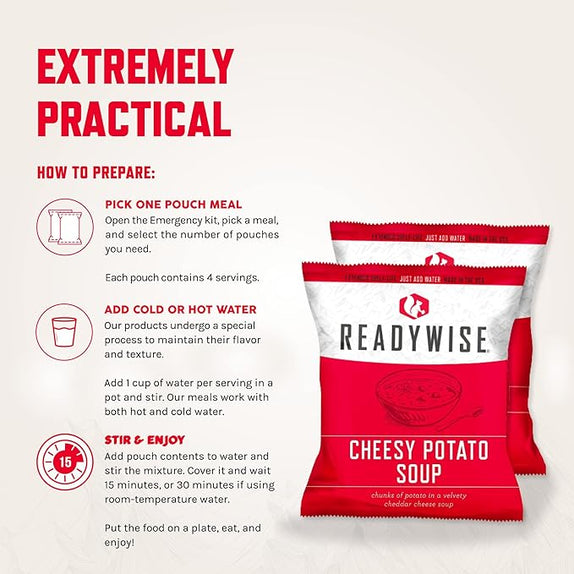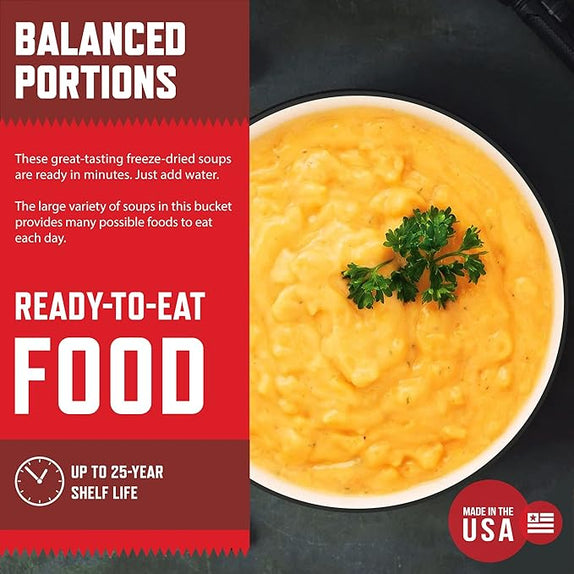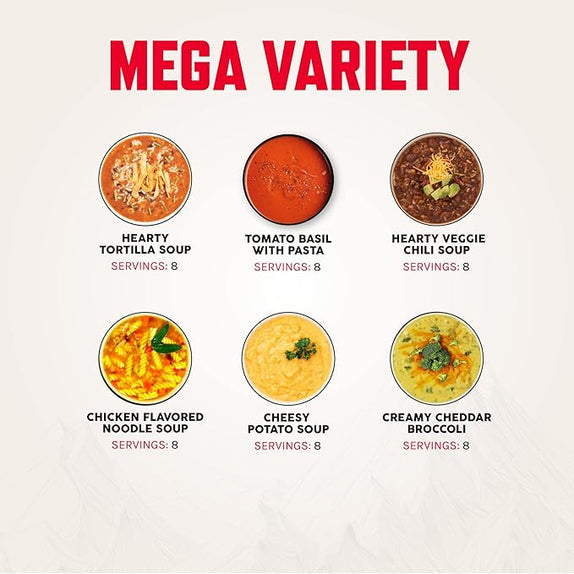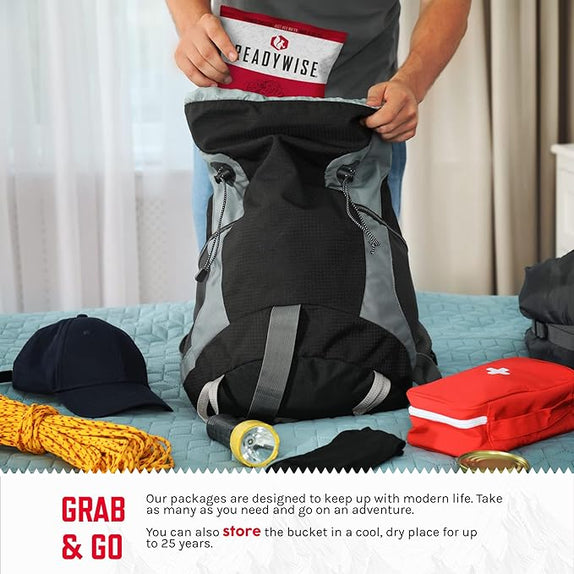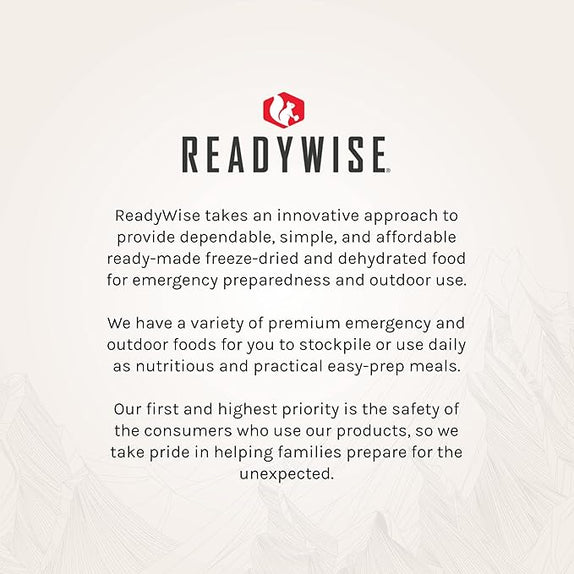 48 Serving Emergency Soup Grab and Go Bucket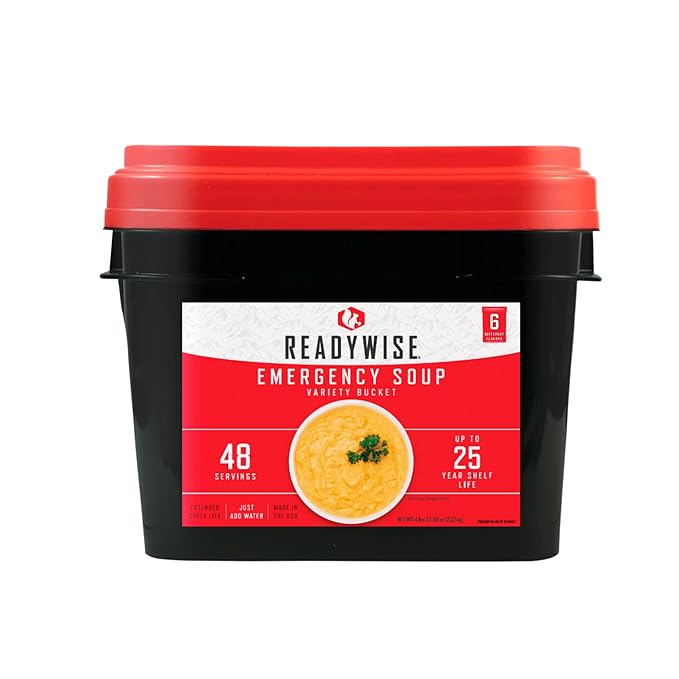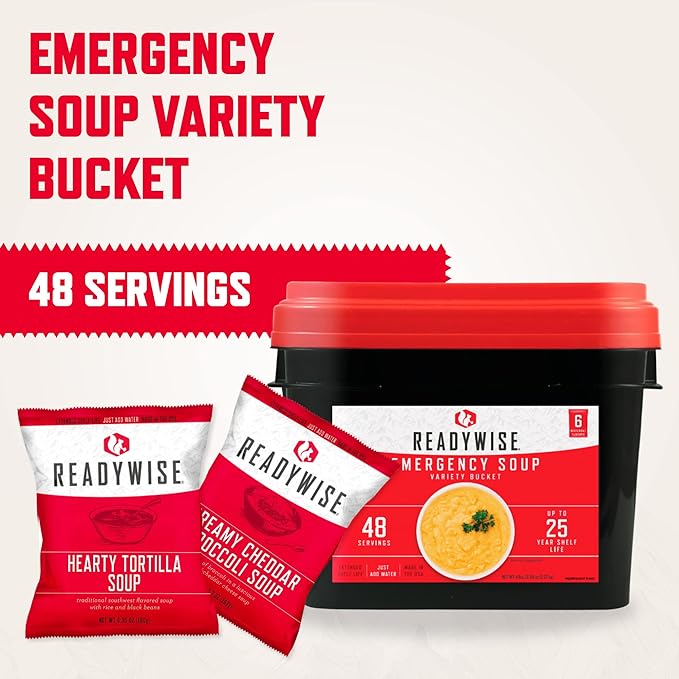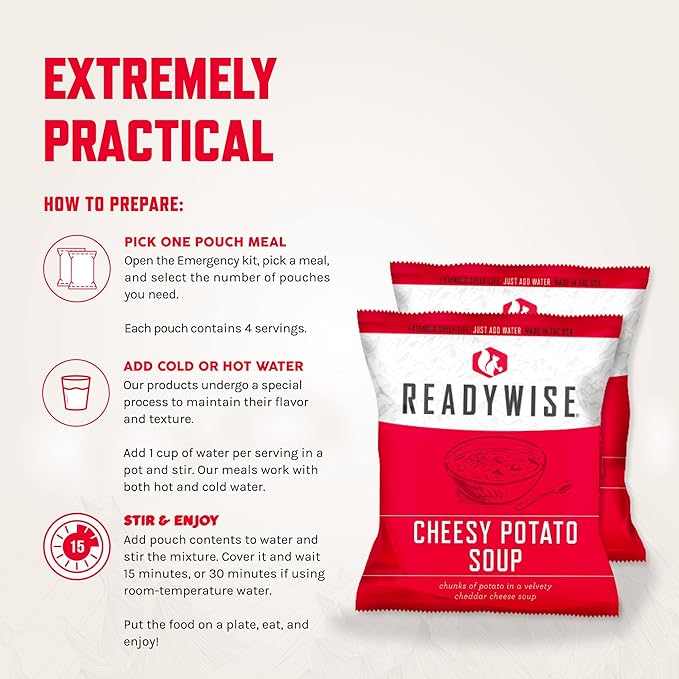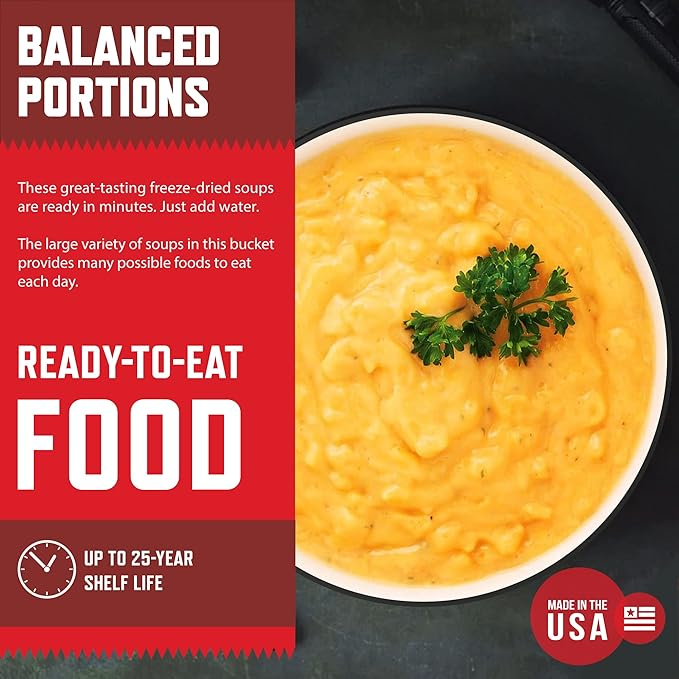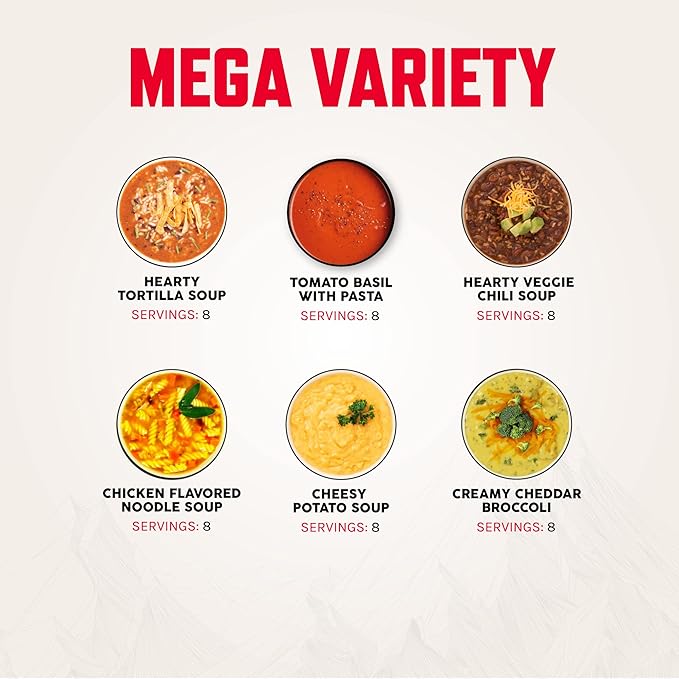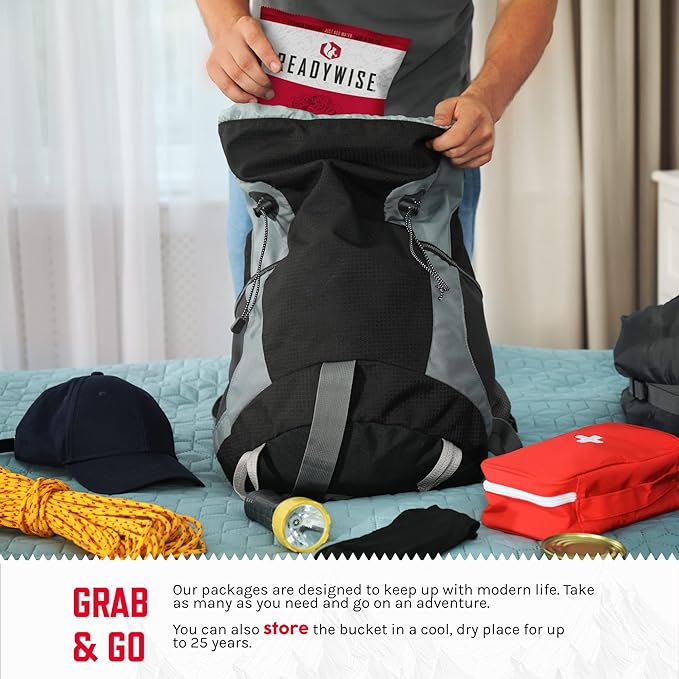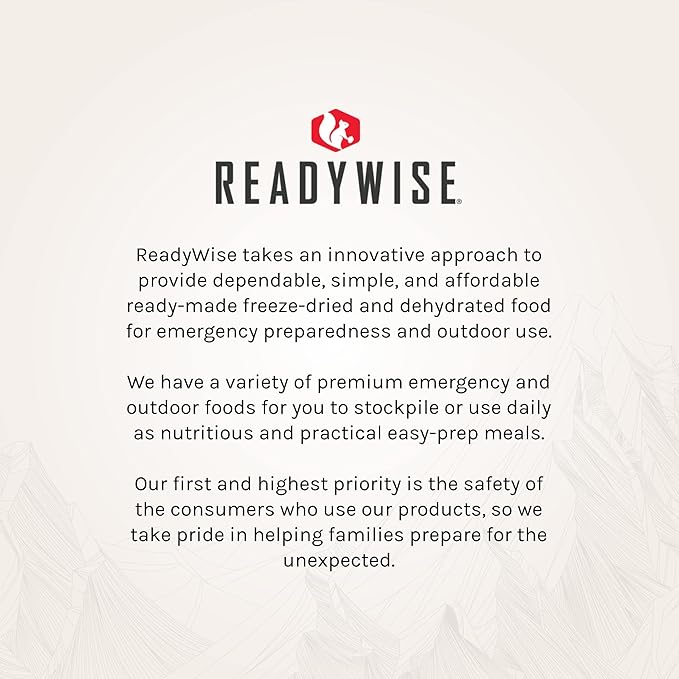 This bucket include the meals you need to stay ready: 2 Hearty Tortilla Soup pouches, 2 Tomato Basil with Pasta pouches, 2 Hearty Veggie Chili Soup pouches, 2 Chicken-Flavored Noodle Soup pouches, 2 Cheesy Potato Soup pouches, and 2 Creamy Cheddar Broccoli Soup pouches packed into a ready-to-move storage bucket.
ReadyWise believes in keeping you ready for every occasion, which is why we offer multiple kit and storage options to suit your individual needs. Whether it's a bulk food box for your pantry, an easy-to-transport food bucket, or a grab-and-go meal bag to keep in your car, we've thought of every way to keep you stocked with supplies, no matter your household size.
Specifications
48 Serving Emergency Soup Grab and Go Bucket