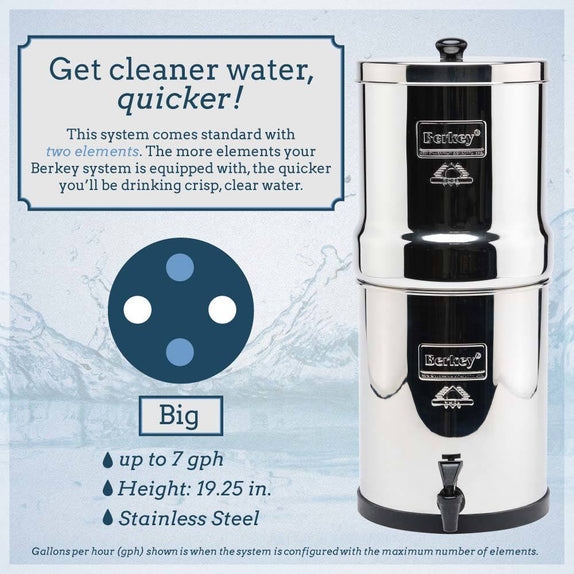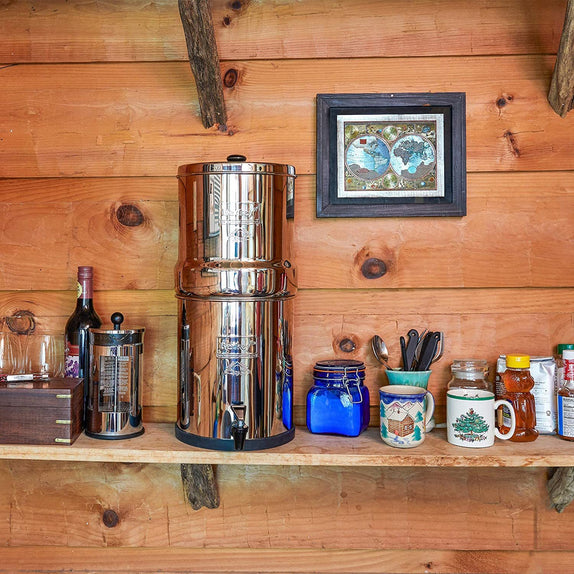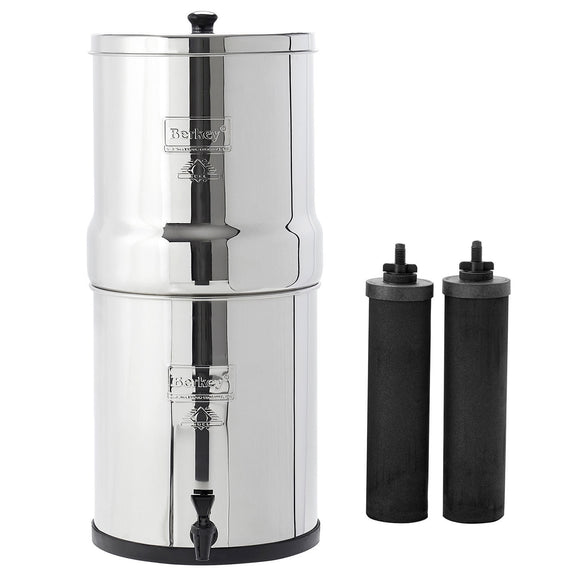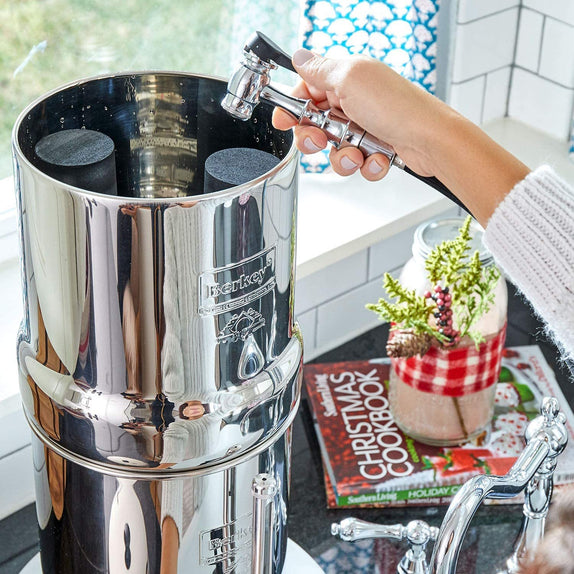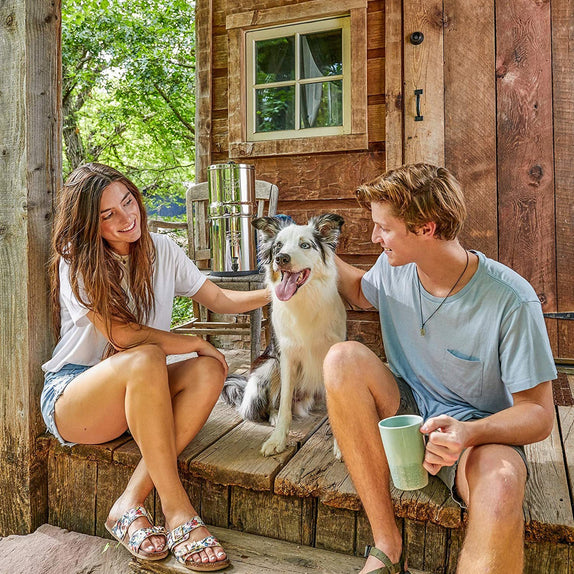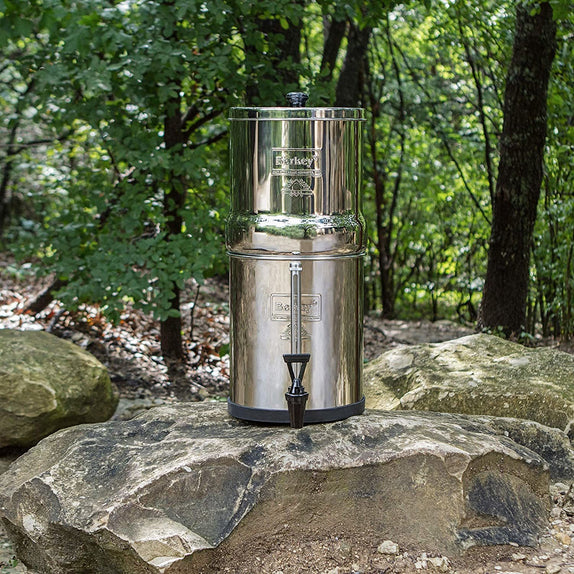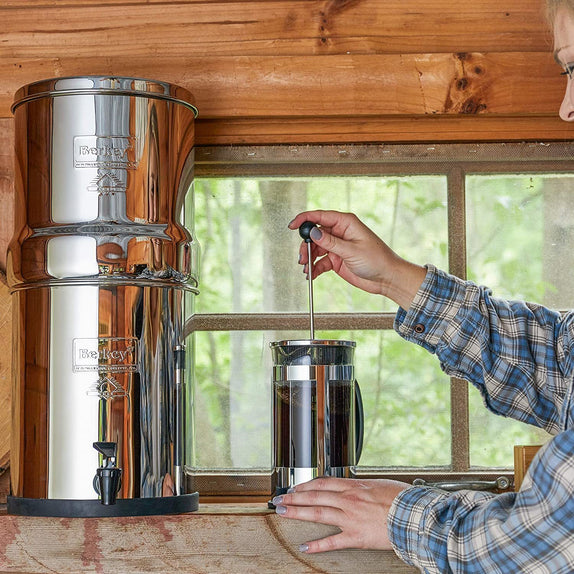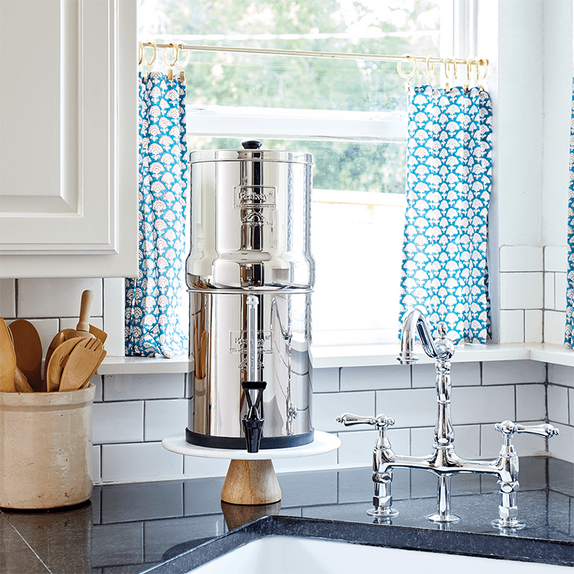 Big Berkey Water Filter System Includes 2 Black Berkey Filters
2.25 Gallons
21 in. Height - 8.5 in. Diameter
highly polished AISI 304 stainless steel
1-4 People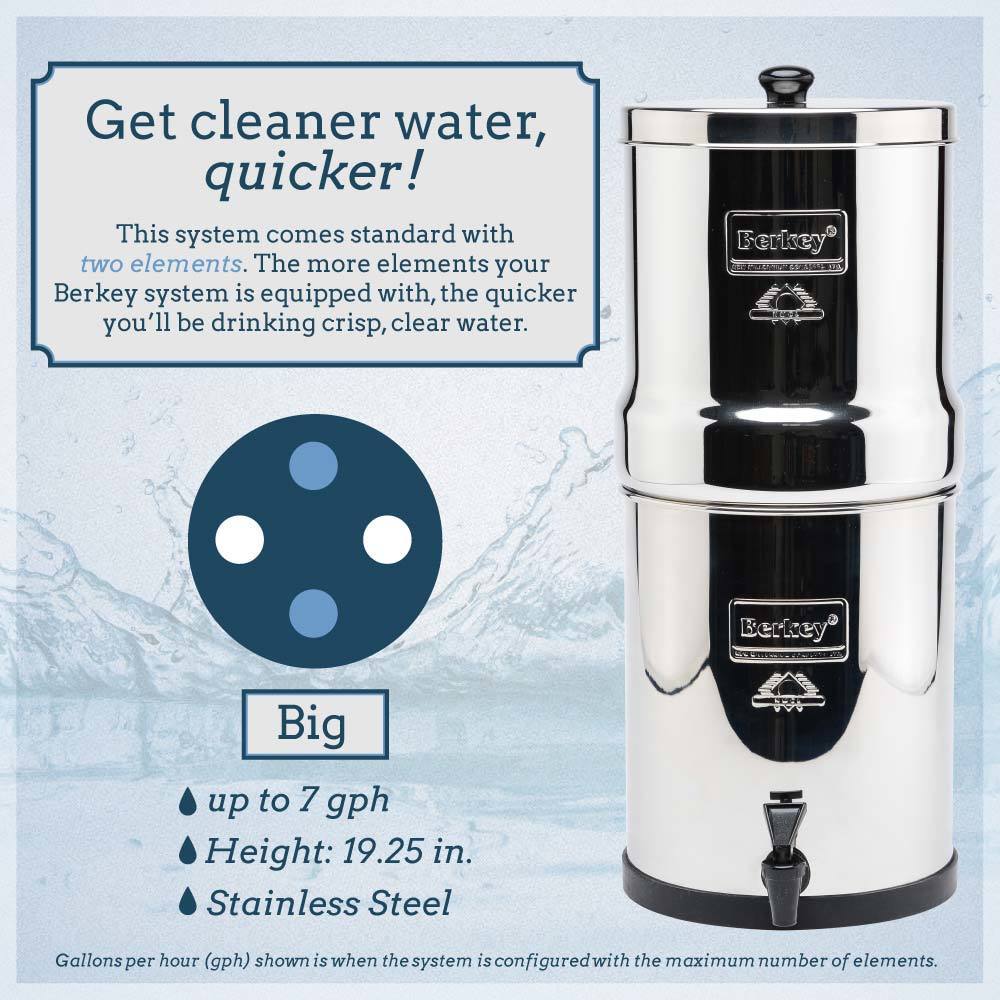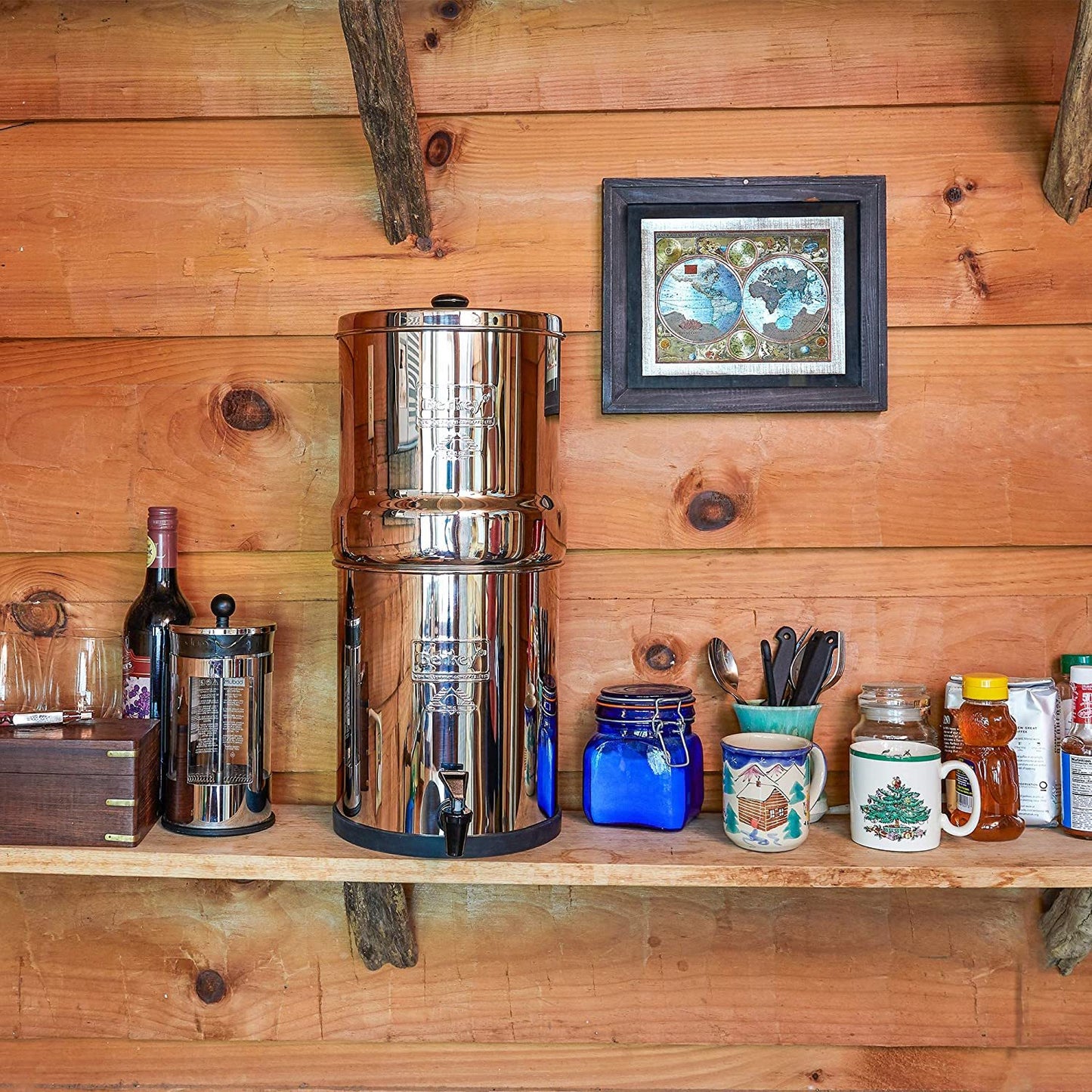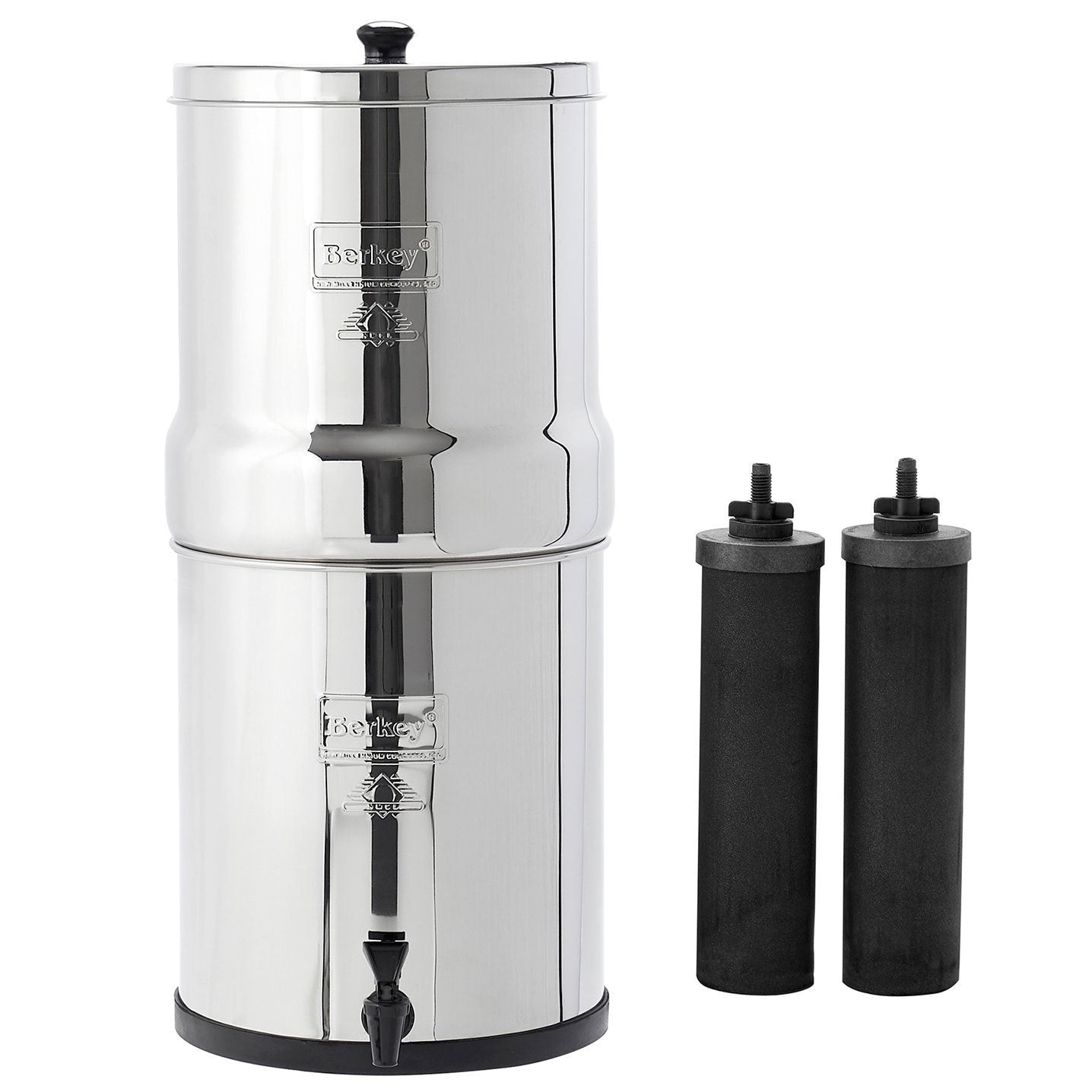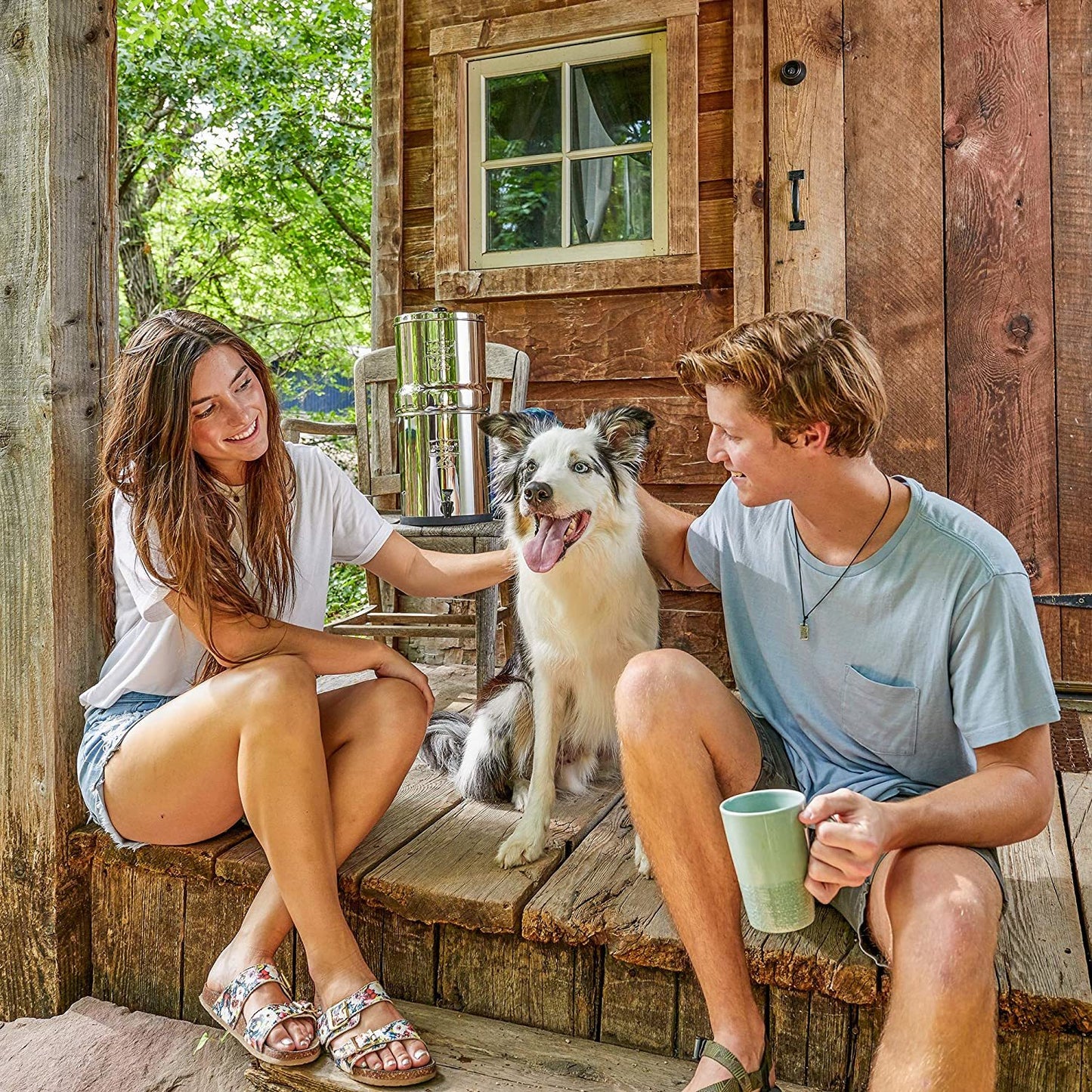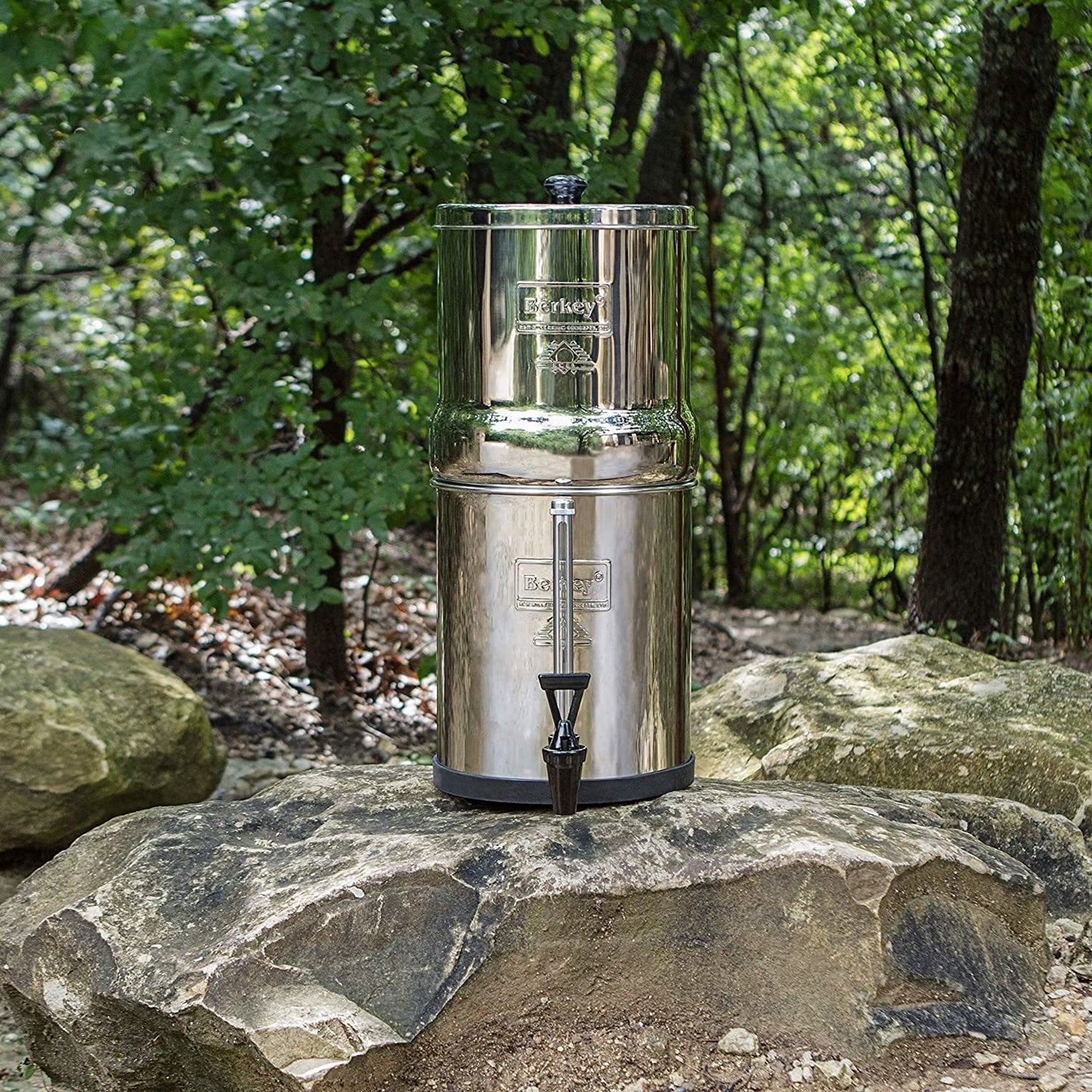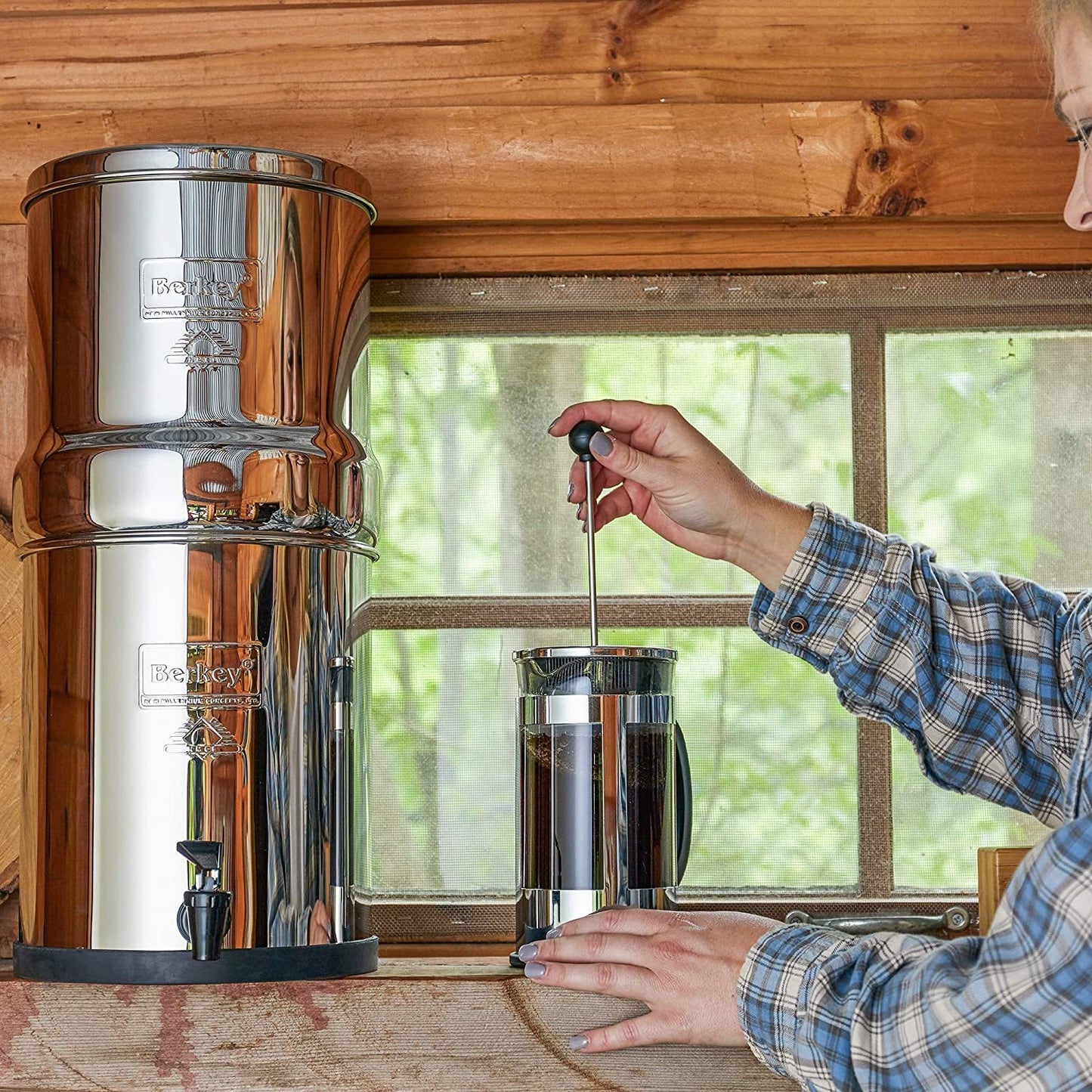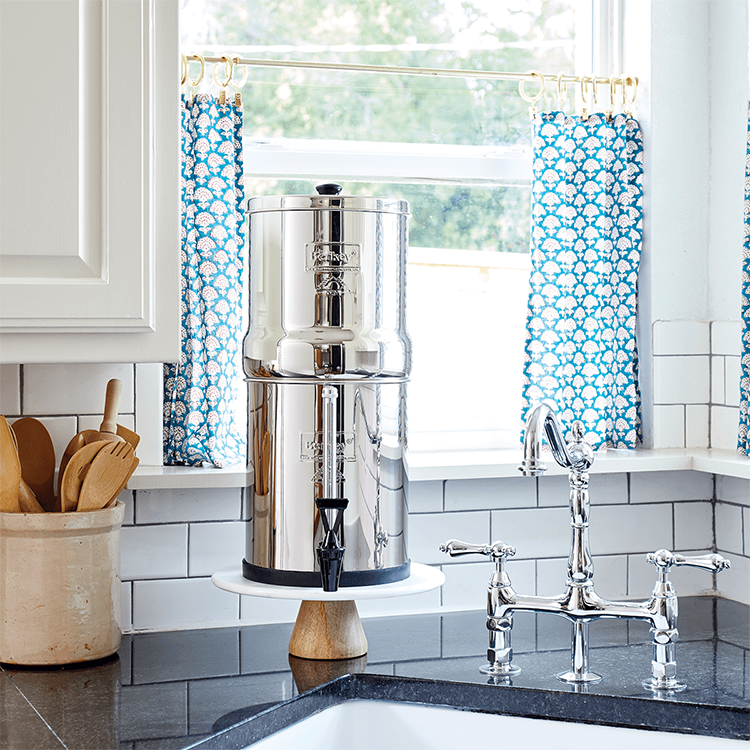 Note: Can't Ship To CA.
Specifications
Big Berkey®
Capacity:
Height:
Diameter:
Weight:
Material:

highly polished AISI 304 stainless steel

Max Flow Rate:

2 elements up to 3.5 gallons per hour ,4 elements up to 7 gallons per hour

Weight - Filled:
Spigot Material:

BPA-free high-impact FDA-grade black polypropylene plastic.

Storage Dimensions:
2 Black Berkey Purification Elements
Capacity:

Filters 3000 gallons per unit

Height:
Diameter:
Included in the box
Upper and bottom chambers,
2 black filters,
Spigot,
2 wing nuts,
Primer ring
Anti Airlock Clip
Red food dye vial x2
Prime Rite universal primer
Prime rite fluoride adaptor
How do I fix a slow water flow?
Included with your Black Berkey, elements is a tan priming button and instructions for priming. Please remove your elements from the unit, prime your elements and then install them back in your unit. This should fix the slow flow rate problem.
Can I use softened water in a Berkey?
We do not recommend using your Berkey with a water softener, as it may prematurely clog the Black Berkey elements and reduce their lifespan. Berkey elements

mechanically

reduces acidity so that the water cannot hold as many mineral ions in the solution.
Can you speed up the water flow of the system
Yes. If you add two filters to your Berkey, you can filter your water at a rate of 7.5 litres an hour. It will mean that in about an hour and 10 minutes, the entire bottom chamber should be filled. Four is the maximum number of filter that you can have, so keep this in mind when you're filtering.
I have a pond near me. In a shift situation would this be able to filter the pond water?
Yes, Berkey will filter any water.
Prime your Berkey Filters with the new Prime Rite Tool
how can I tell when filters need to be replaced? Water suddenly doesn't taste as clear.
Try cleaning your filters. There are plenty of videos on youtube on how to do this .Just use only water.