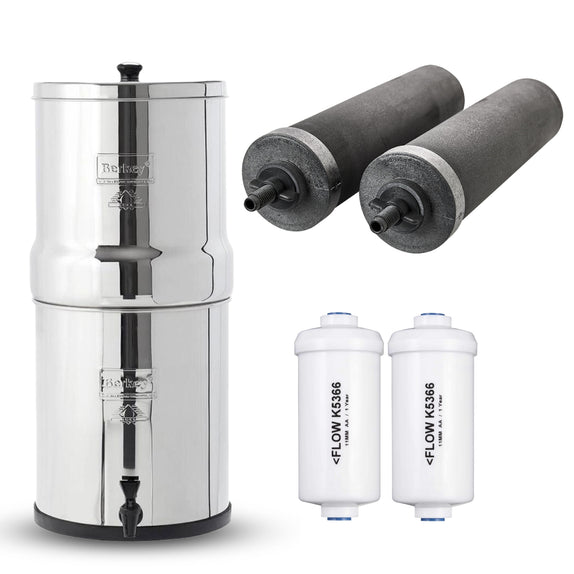 Bundle - Big Berkey with Black Berkey Elements and PF2 fluoride filters
2.25 Gallons
21 in. Height - 8.5 in. Diameter
highly polished AISI 304 stainless steel
1-4 People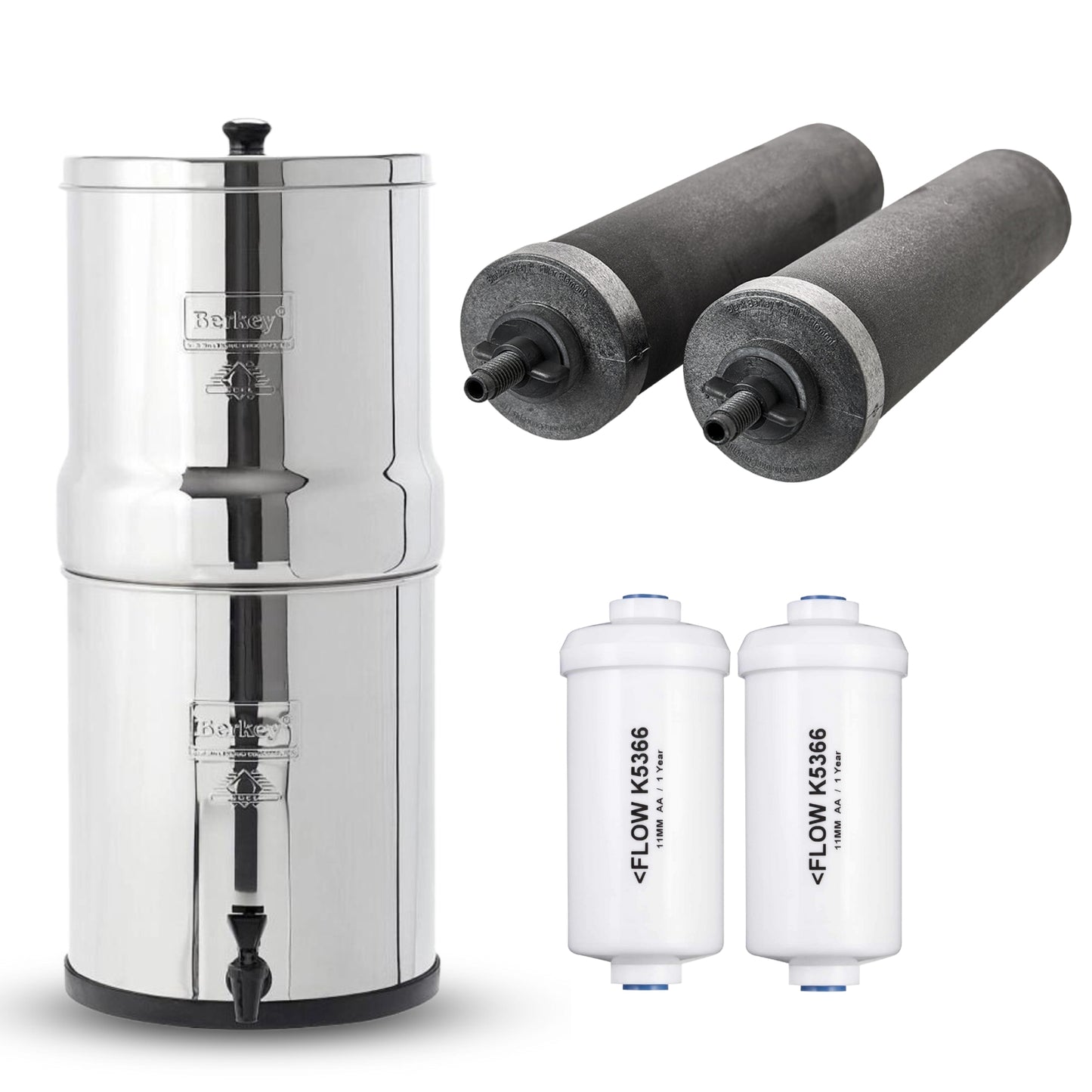 Purify Your Water with Big Berkey
The Big Berkey water filtration system is the perfect solution for anyone who wants to enjoy clean, pure water right at home. This powerful system is capable of removing a wide range of contaminants, including bacteria, viruses, heavy metals, and fluoride. The system uses a combination of Black Berkey Elements and PF2 fluoride filters to provide exceptional filtration performance. With its large capacity, the Big Berkey can easily meet the needs of families, groups, and even small businesses.
Black Berkey Elements for Superior Filtration
The Black Berkey Elements used in the Big Berkey system are some of the most advanced filtration elements available. These powerful elements are designed to remove contaminants down to the microscopic level, providing superior filtration performance. With a lifespan of up to 3,000 gallons per pair, the Black Berkey Elements are also incredibly cost-effective, making them a smart choice for anyone who wants to enjoy clean, pure water without breaking the bank.
PF2 Fluoride Filters for Safe Drinking Water
Fluoride is a common contaminant found in many water sources, but it can be harmful to your health in high concentrations. That's why the Big Berkey system comes with PF2 fluoride filters, which are specifically designed to remove fluoride from your water. These filters work by binding the fluoride ions, effectively removing them from the water and leaving you with safe, pure drinking water. With the PF2 filters, you can rest assured that you and your family are drinking water that is safe and healthy.
Specifications
Big Berkey Pf-2 Bundle
Capacity:
Height:
Diameter:
Weight:
Material:

highly polished AISI 304 stainless steel

Max Flow Rate:

2 elements up to 3.5 gallons per hour ,4 elements up to 7 gallons per hour

Weight - Filled:
Spigot Material:

BPA-free high-impact FDA-grade black polypropylene plastic.

Storage Dimensions: