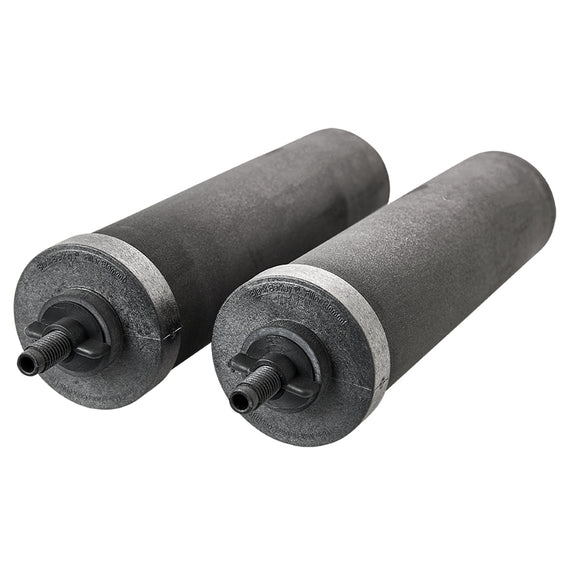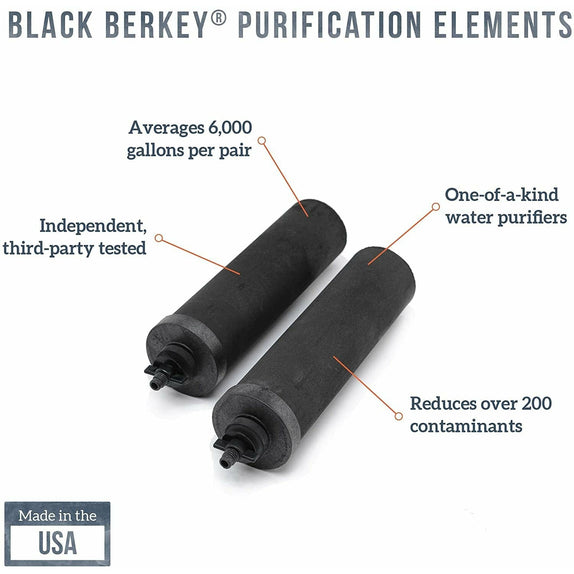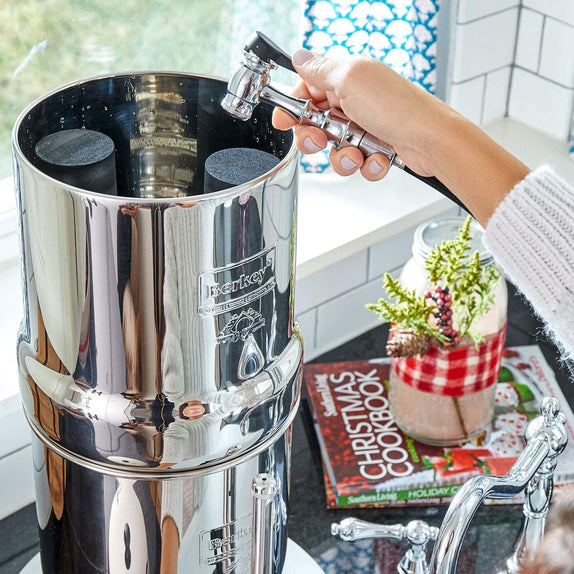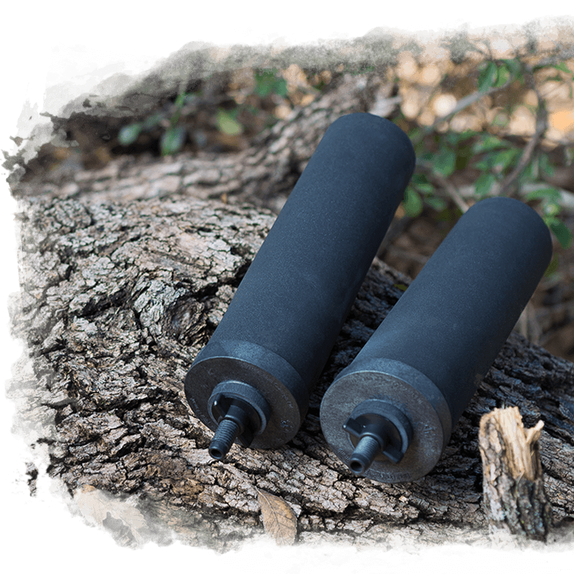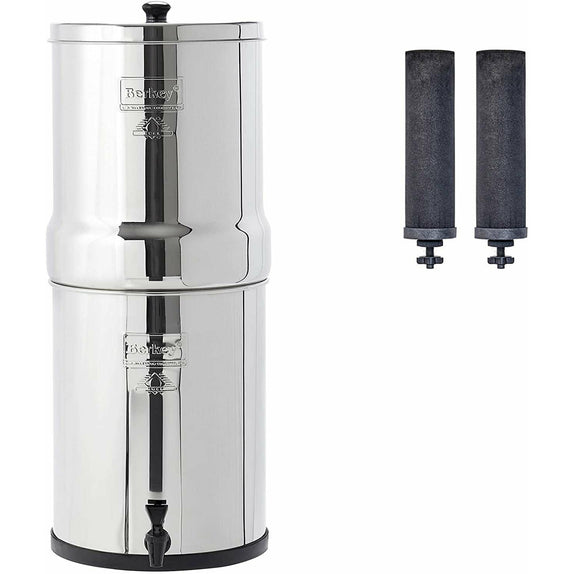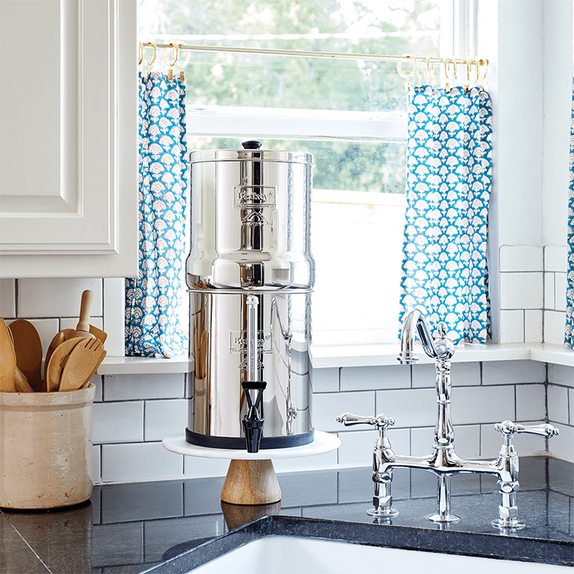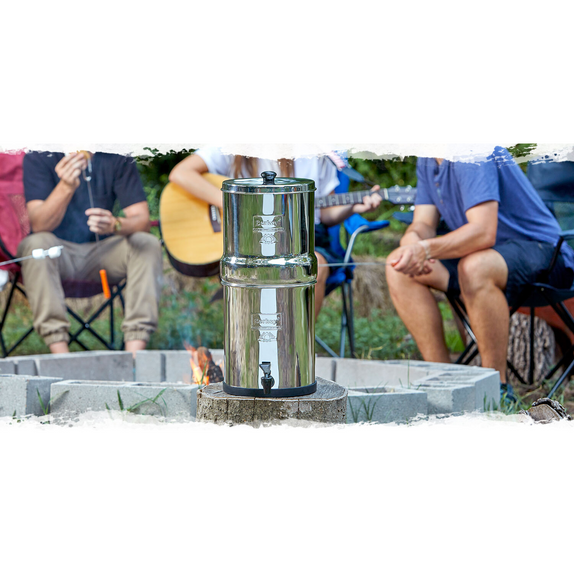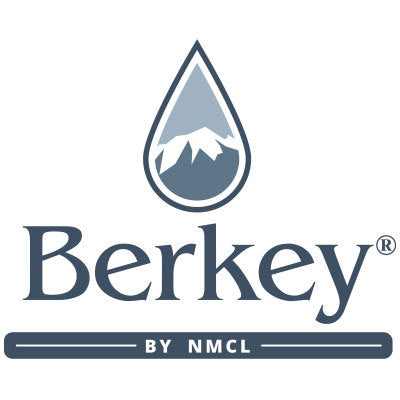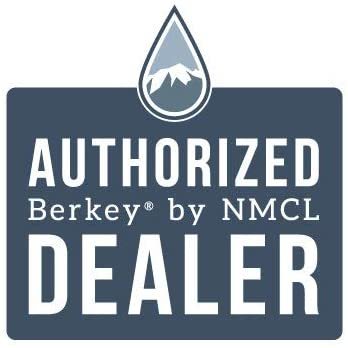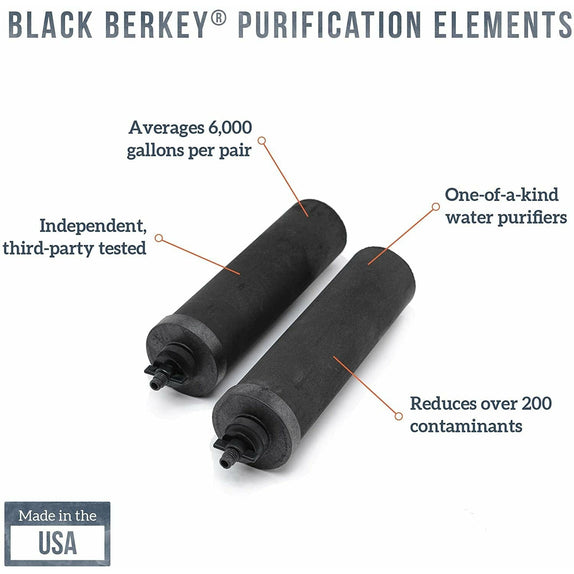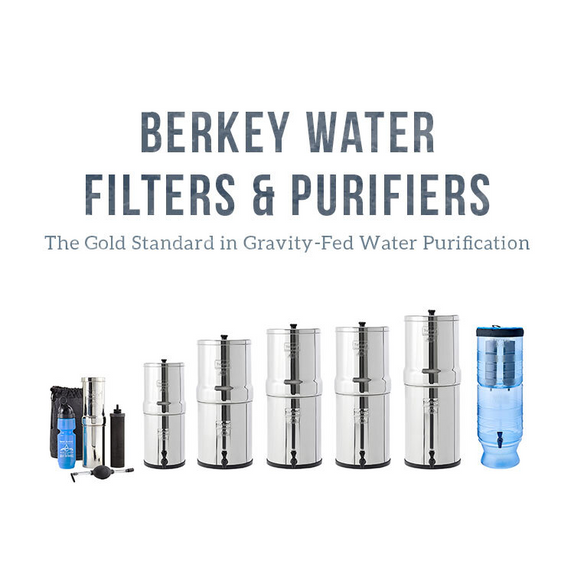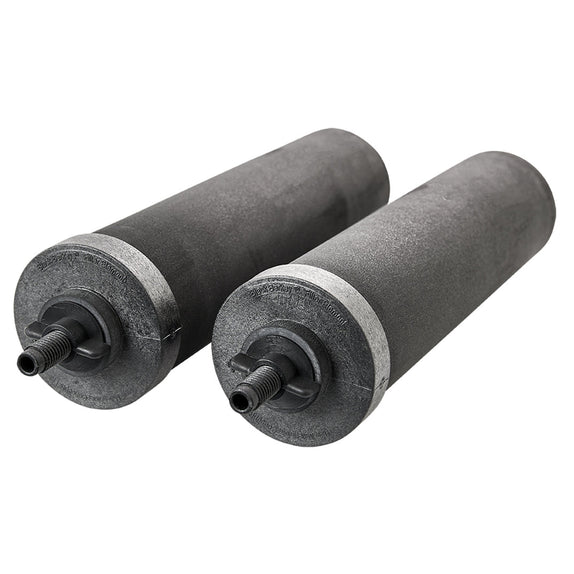 Black Berkey Elements Set of 2 Water Filter Replacement FITS ALL BERKEY Models
Filters 3000 gallons per unit
9.25 in. Height - 2.25 in. Diameter
2 Elements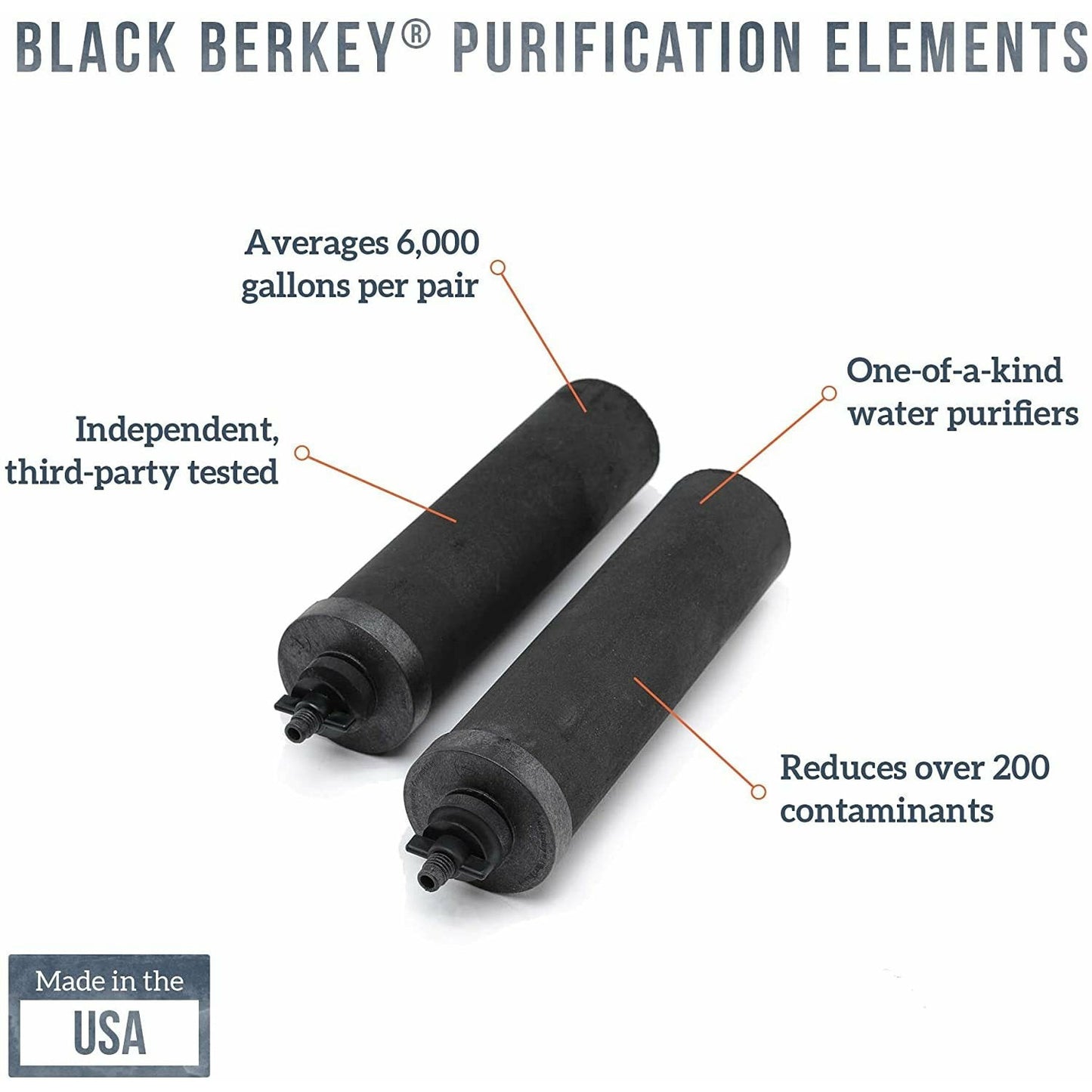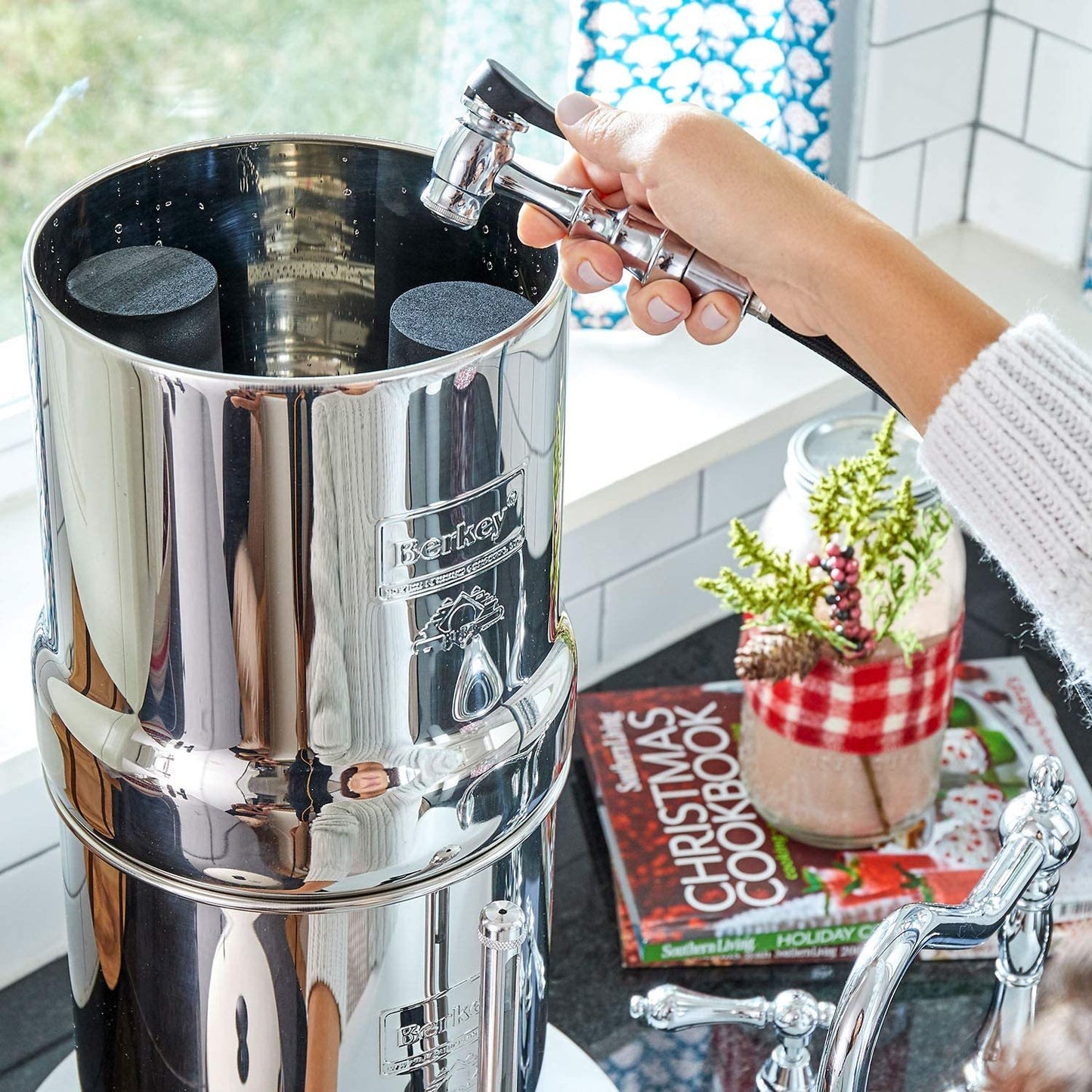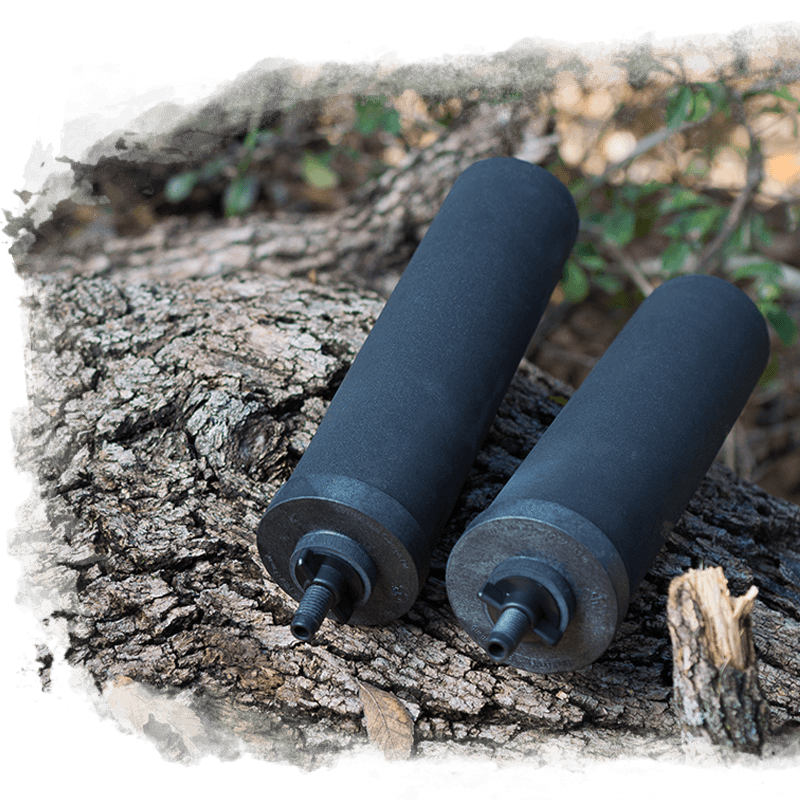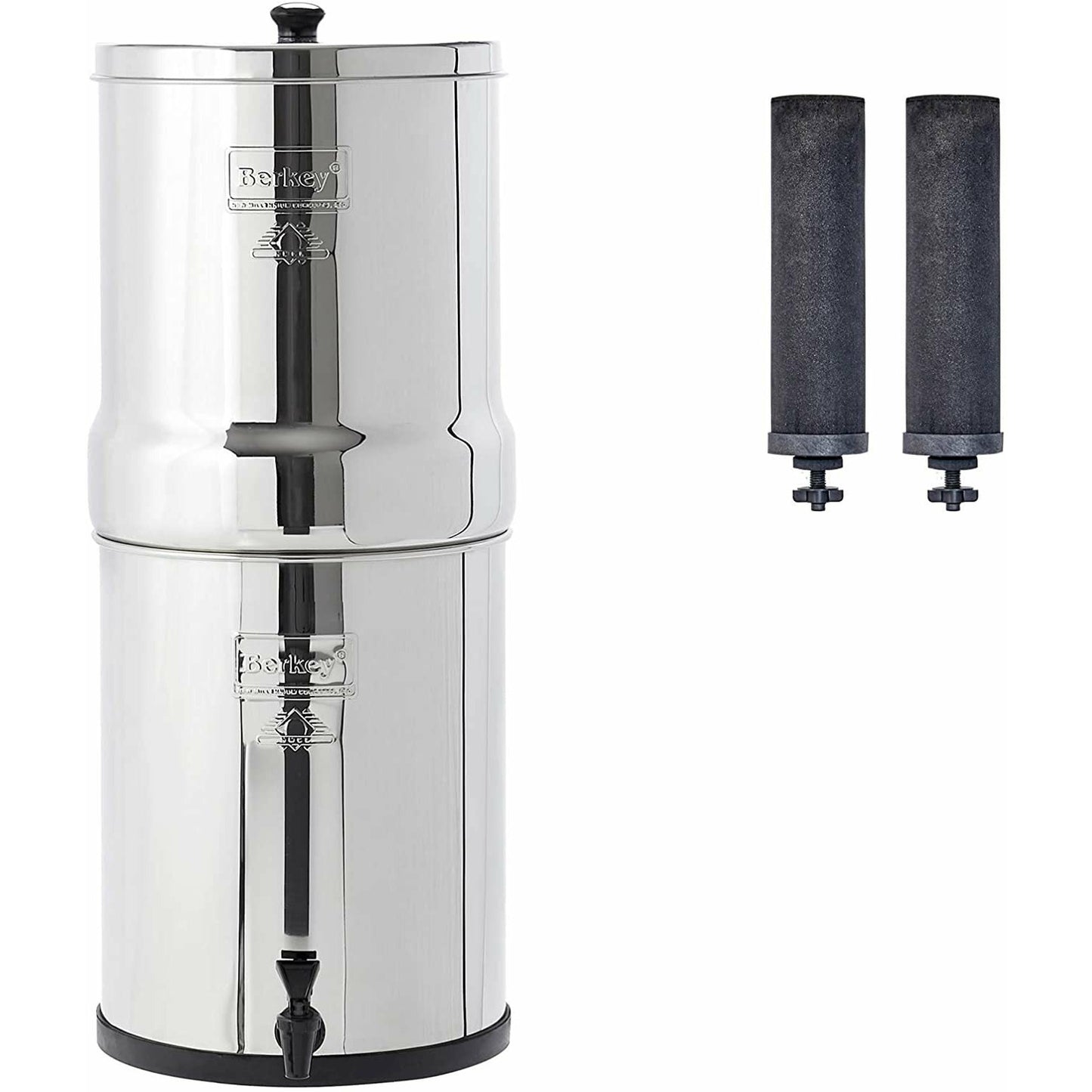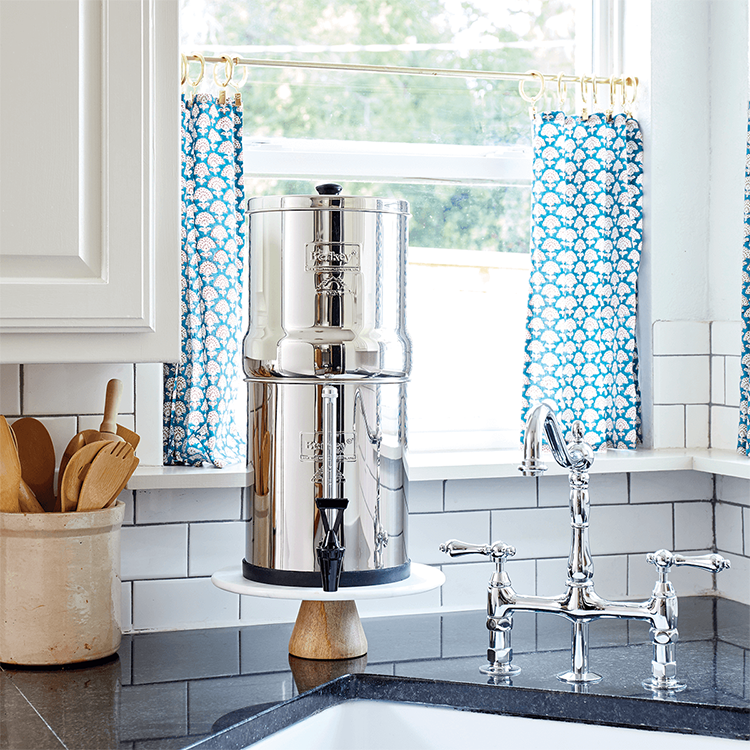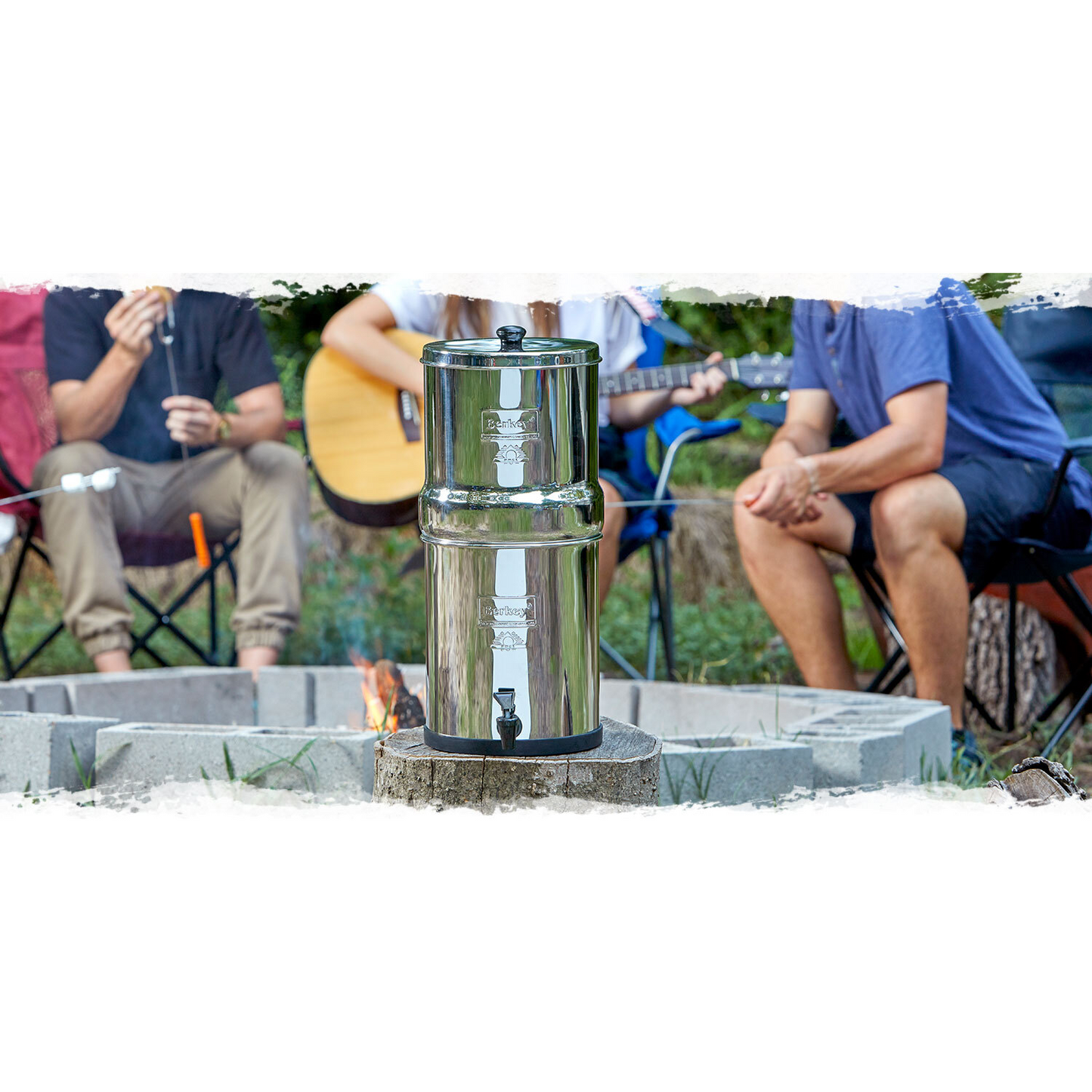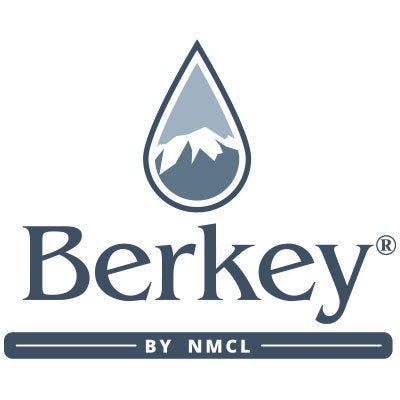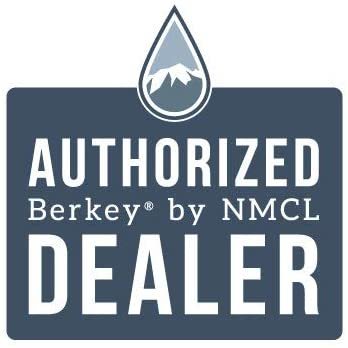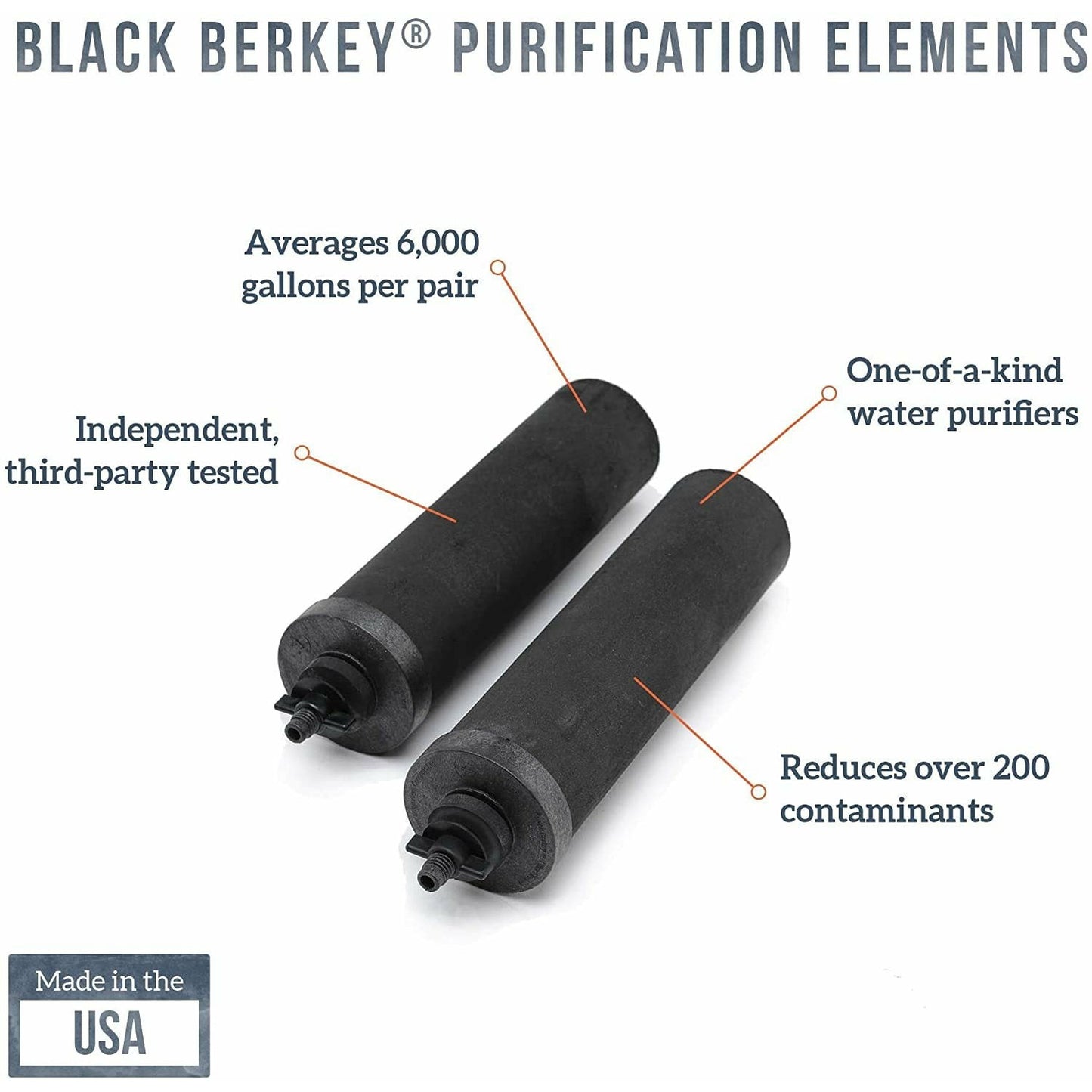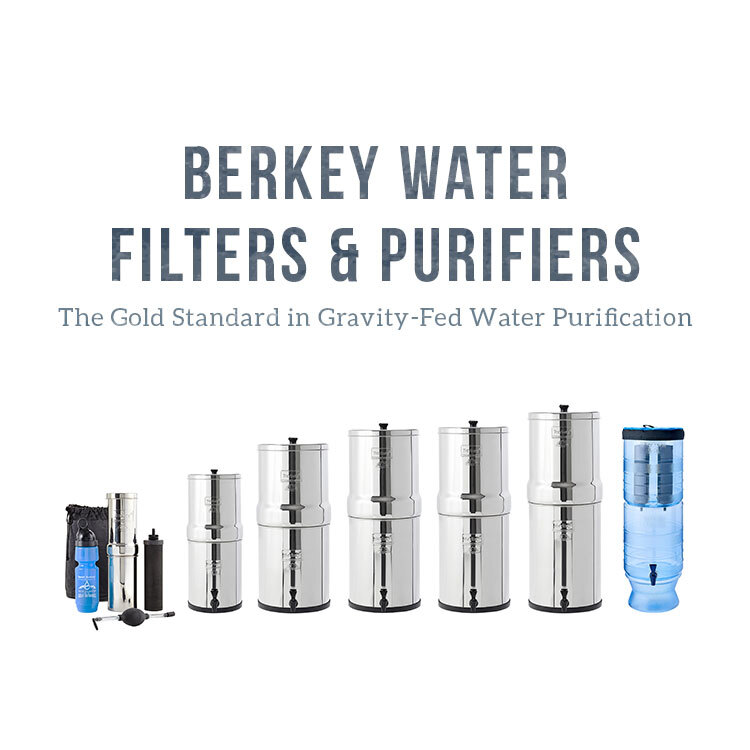 Berkey Water Filters are the most advanced and efficient source of fresh, clean drinking water on a daily basis. Our filters are designed to produce a higher quality of filtered water than any other type of filter currently available, without any pollution from processing or industrial waste discharge. Berkey filters contain no chemicals or toxic metals, can be used for an unlimited number of years, and are constructed using the finest materials available. Protect your health by cleaning water naturally. Eliminate toxins from tap water as it flows through. The Black Berkey®  Element formulation has been tested by State and EPA accredited laboratories to exceed NSF/ANSI Standard 53 Includes: Two 9" Black Berkey®  Elements with 2 washers, 2 wing nuts, and 1 priming button. Installs in the upper chamber of any Berkey system. Elements can also be used to upgrade most other gravity-fed water filter systems, Sold as a set of 2 elements. DURABILITY: Each Black Berkey® Element is designed to filter  approximately 3,000 gallons of water before needing replacement; 2 elements in a Berkey system will filter approximately 6,000 gallons of water before replacement is recommended Re-cleanable during the life of the element . Elements come with a 2-year, pro-rated warranty. 
Specifications
2 Black Berkey Purification Elements
Capacity:

Filters 3000 gallons per unit

Height:
Diameter:
Included in the box
2 9" Black

Berkey®

Elements

2 washers,

2 wing nuts,

1 priming button
Does it remove heavy metals a well
sure, it does use microfiltration technology as well as adsorption to remove contaminants, and heavy metals
How long do Black Berkey elements last?
Replace your Black Berkey Filter every 2-5 years as a general rule of thumb.
Do I need to clean my Black Berkey elements?
Note that Berkey elements should be cleaned to ensure efficiency and sustainability. Removing the dirt particles that build up between the pores of the filter will increase the productivity of the filter and lengthen its expected lifespan.
How do I clean my Black Berkey elements?
You can follow these simple steps to clean you Berkey elements:
Before starting, ensure that your Berkey water system is empty of water.
To dissemble the filter: remove the top container and place it on a stable surface. If you have fluoride filters mounted, detach them as well. Unscrew the wing nut that attaches the Black Berkey element to the container in order to remove the black Berkey element.
To wash the filter: make sure that the exit hole is pointed up, and hold the filter under a stream of running water. Carefully scrub the surface of the filter element for a few minutes using the hard side of a 3M Scotch-Brite pad. Rinse. Make sure not to use any soap or detergents on the filter elements! Allow the washed elements to dry.
reprime the berkey elements
To reassemble the filter: with clean hands, screw the wing nut back in to reattach the black Berkey element to the container. Mount the fluoride filters and replace the top container.
Your cleaned Berkey water system is now ready for use!
How often do I need to clean my Black Berkey elements/chambers?
With repeated use, miniscule pollutants become trapped on the surface of the filter. This will cause filtration speed to slow. Clean your purification elements whenever you notice a decrease in flow. Depending on frequency of use, you would need to clean the filter elements approximately every 4-6 months and your chambers once a month.