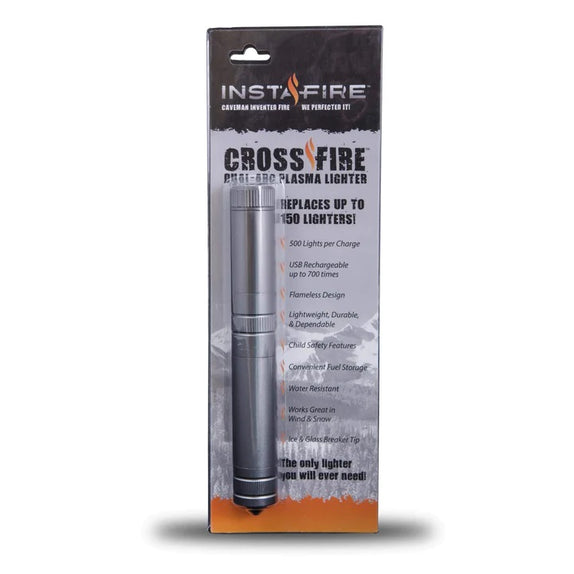 CrossFire Dual-Arc Plasma Lighter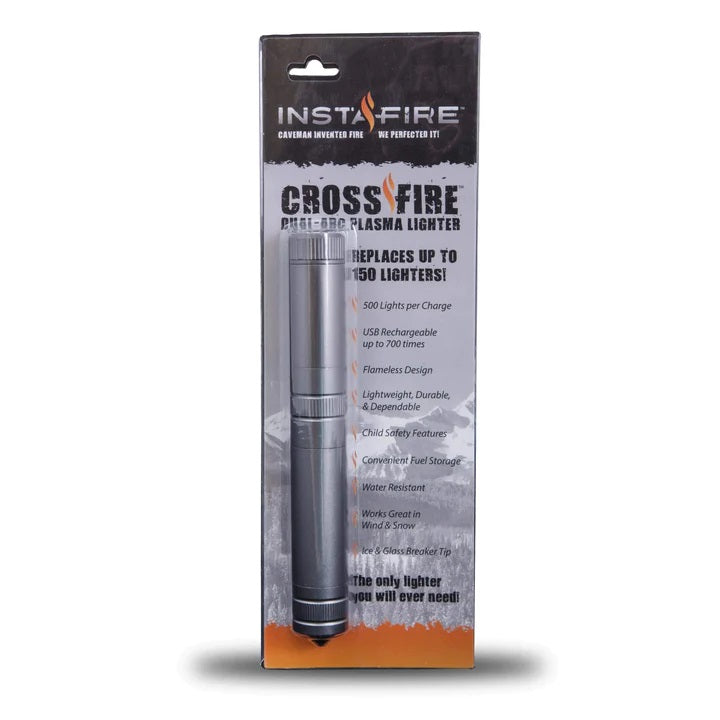 This rugged designed plasma lighter is made from iodized aluminum and will provide over 500 lights per charge.
Shop with KYGUNCO for the best selection, competitive pricing, and exceptional customer service. Experience the difference that comes with buying from a trusted outdoor retailer with over 20 years of experience in the industry.
SPECIFICATIONS
USB Rechargeable (up to 700 charges)
Flameless Design
Water Resistant
Convenient Storage Compartment
Child Safety Features
Ice & Glass Breaker Tip
Works Great in Wind & Snow
Battery will last up to one year w/out recharge
1 inch diameter
7.75 inches long
12 inches long
4 inches wide
1 1/8 inch deep
Weight - 9 ounces
Specifications
CrossFire Dual-Arc Plasma Lighter