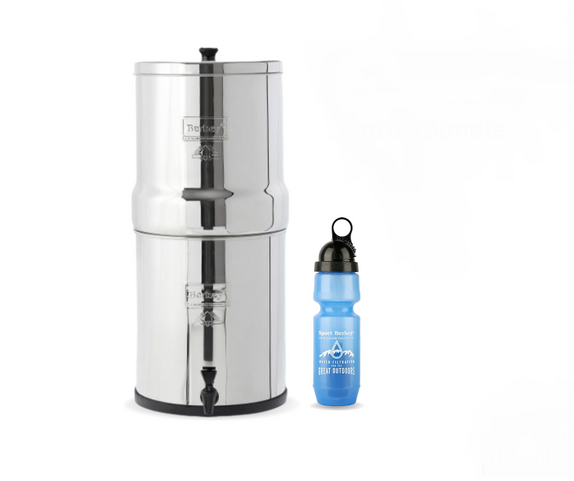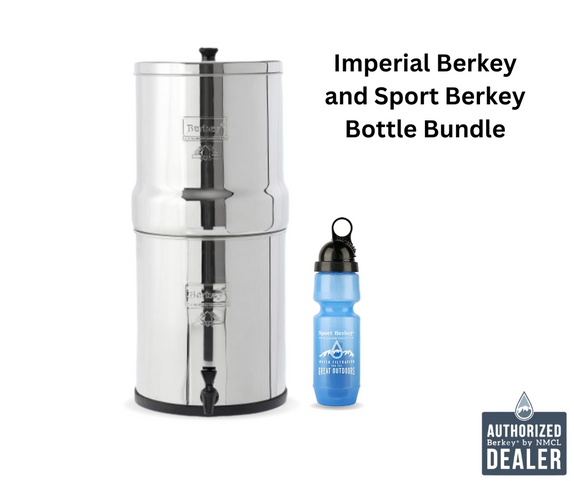 Imperial Berkey and Sports Bottle Bundle
4.5 Gallons
27 in. Height - 10 in. Diameter
304 stainless steel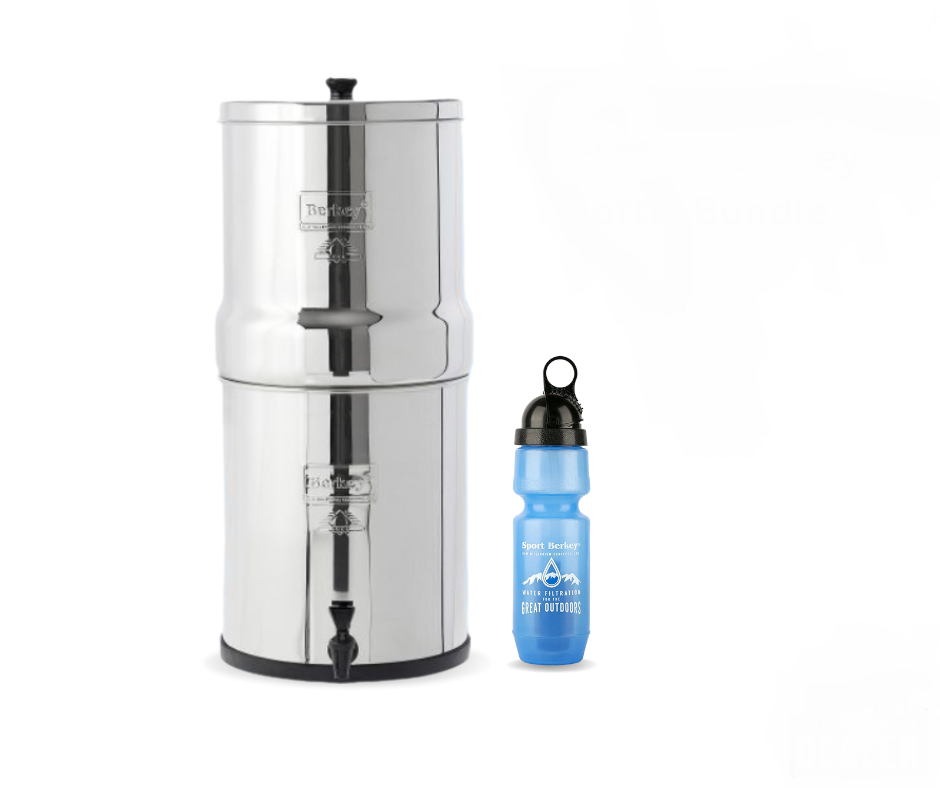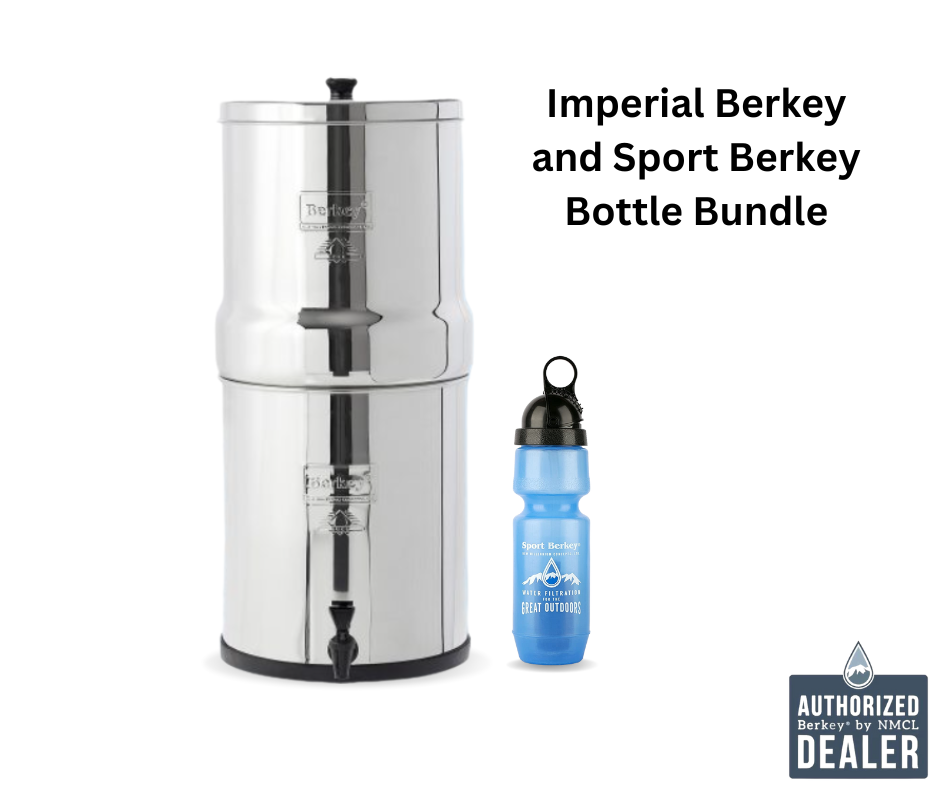 Take your health to the next level, g
et the best of both worlds with this Imperial Berkey & Sport Berkey Bottle Bundle.
These two amazing products will filter your water and give you peace of mind.
We've bundled the two largest sizes of our most popular and highly-rated products. With this package you'll have everything you need to filter water from almost any source, from your neighbor's pool to a nearby stream. Our Imperial Berkey Water filter system is capable of filtering up to 4.5 gallons of water per minute, making it great for large scale needs and emergency preparedness. The Sport Berkey filter is designed for the backcountry hiker or camper who needs to carry clean drinking water on their back. It can mechanically filter out bacteria, viruses, protozoa and many other contaminants found in natural water sources throughout the world.
Portable & Travel Friendly - Since it doesn't require any plumbing or electricity, easily take it along on your trips & outdoor activities.
Works During Power Outages - No access to fresh water? Simply use your Berkey to convert any water into drinking water.
Save Money - No need for cases & cases of expensive bottled water. With the sleek Berkey filter, you'll have endless & convenient access to delicious, healthy water.
Great For Environment - Each time you drink from a Berkey Water Filter System, you're saving plastic bottles from landfills.
Simply place it on a tabletop, fill it with any water, and enjoy clean FRESH water!
Specifications
Imperial Sports Bottle Bundle
Capacity:
Height:
Diameter:
Weight:
Material:
Max Flow Rate:

2 Elements up to 5.5 gallons per hour. 6 Elements, up to 16.5 gallons per hour.

Weight - Filled:
Spigot Material:

BPA-free high-impact FDA-grade black polypropylene plastic

Storage Dimensions: