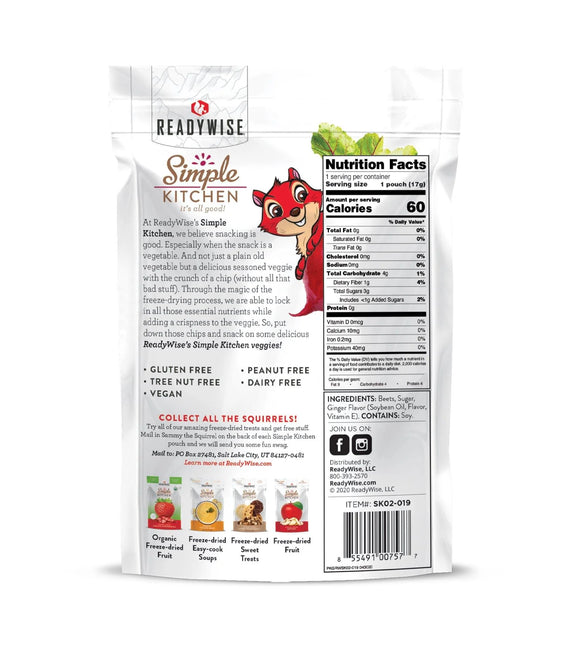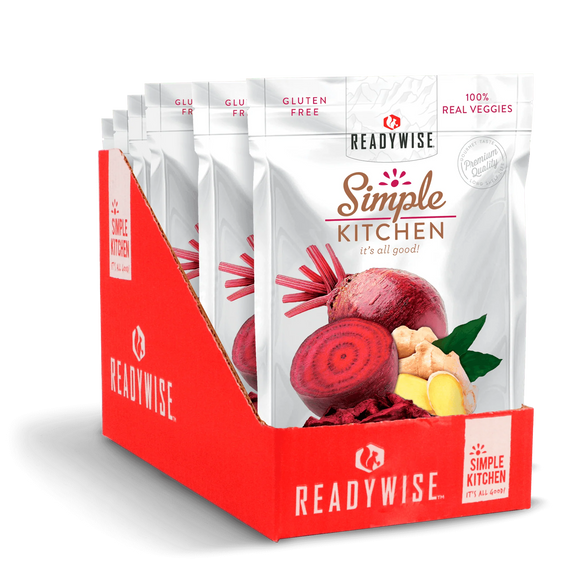 Simple Kitchen Ginger Beets - 6 Pack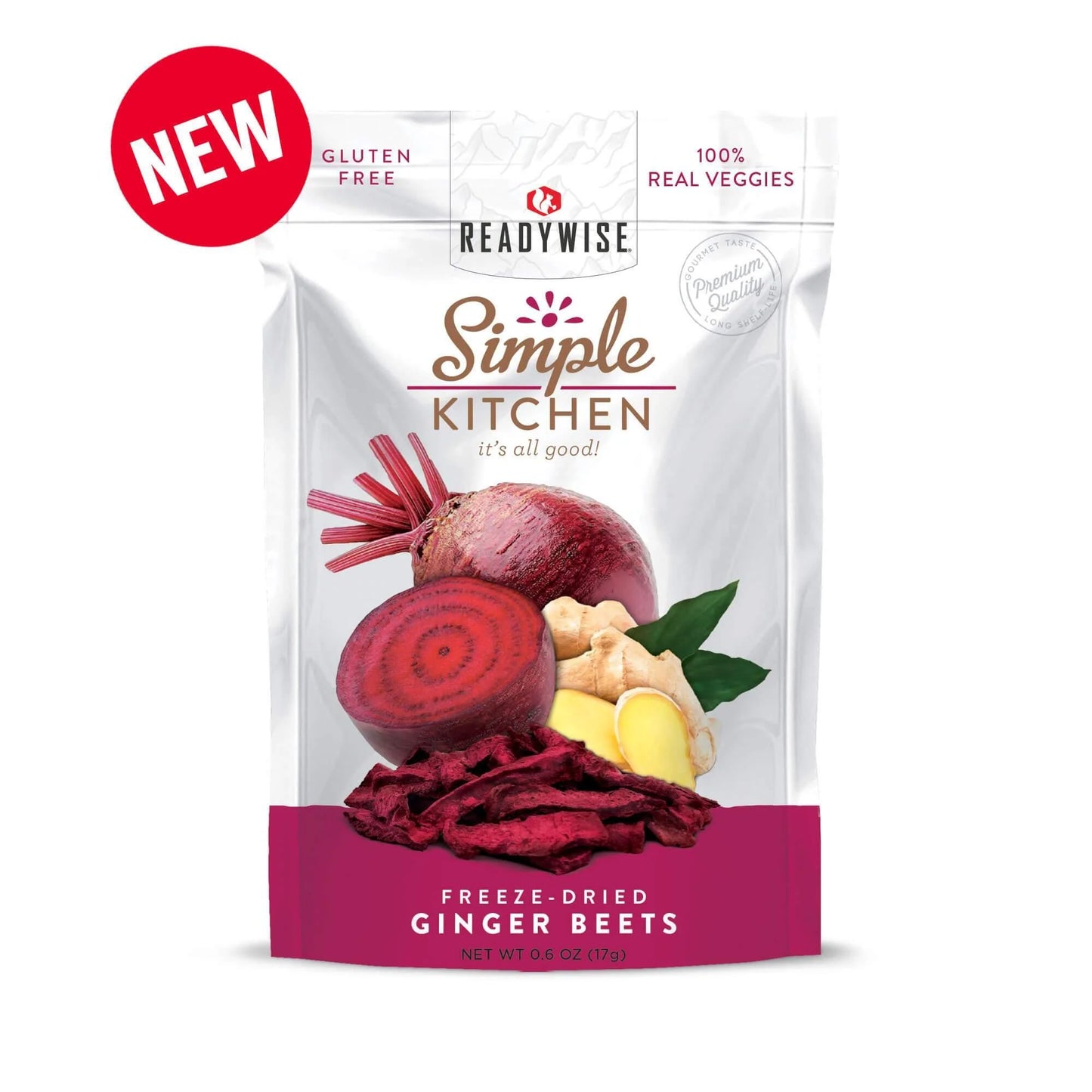 This box includes six pouches of Simple Kitchen's (a ReadyWise Company brand) Ginger Beets. These ginger beets are a fun and tasty way to get more veggies into your diet. Every bite is filled with delicious taste and good for you ingredients. Ginger Beets are low in calories yet high on flavor.  Expert tip: try them as a salad topping. 
Product Specifications
17g Serving Size
1 Servings Per Pouch
60 Calories Per Pouch
0.6 oz Net Weight Per Pouch
3 Year Shelf Life
Made in the USA
Beets are a root vegetable that is packed with nutrients and antioxidants. They are a good source of dietary nitrates, which have been shown to improve blood flow and lower blood pressure. Beets are also a good source of folate, manganese, copper, and vitamin C.
Some of the reported health benefits of beets include:
Improved blood flow and circulation
Lower blood pressure
Reduced risk of heart disease and stroke
Improved cognitive function
Boosted athletic performance
Reduced inflammation
Improved digestive health
Increased energy levels
Reduced risk of cancer
Beets can be eaten raw, cooked, or juiced. They are a versatile vegetable that can be added to a variety of dishes.
Here are some tips for adding beets to your diet:
Add grated beets to salads, soups, and stews.
Roast beets for a delicious side dish.
Juice beets for a healthy and refreshing drink.
Add beet powder to smoothies, yogurt, or oatmeal.
Statements regarding dietary supplements have not been evaluated by the FDA and are not intended to diagnose, treat, cure, or prevent any disease or health condition.
Specifications
Simple Kitchen Ginger Beets - 6 Pack
Where should I store my food?
This depends upon where you live. These products are made of both freeze-dried and dehydrated components and are affected by temperature, moisture, oxygen and light. Optimal storage conditions for our foods are in cool, dry places.
How much water will I need?
On average, each individual serving requires 1 cup of water.
What allergens are contained in Wise products?
Milk, soy, and wheat (gluten) are the common allergens found in Wise products. For specific ingredients by product type please consult the nutritional labels.
What is your Return Policy?
You may return any unopened, unused merchandise, no questions asked, within 30 days of purchase.