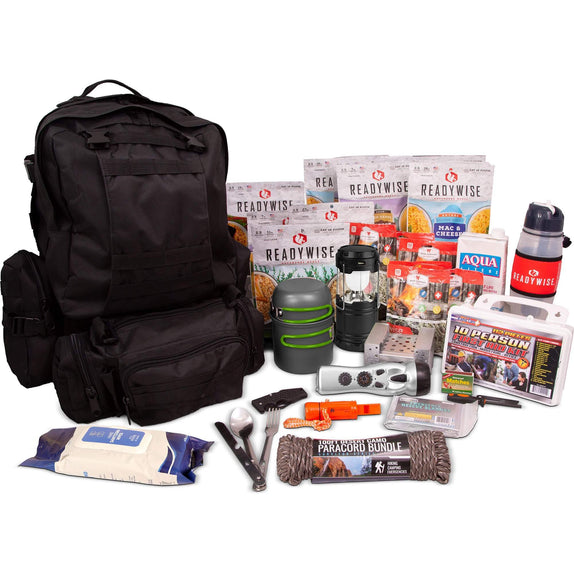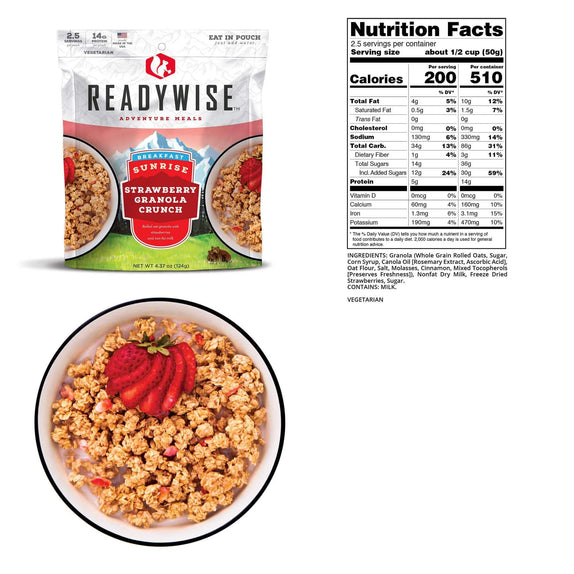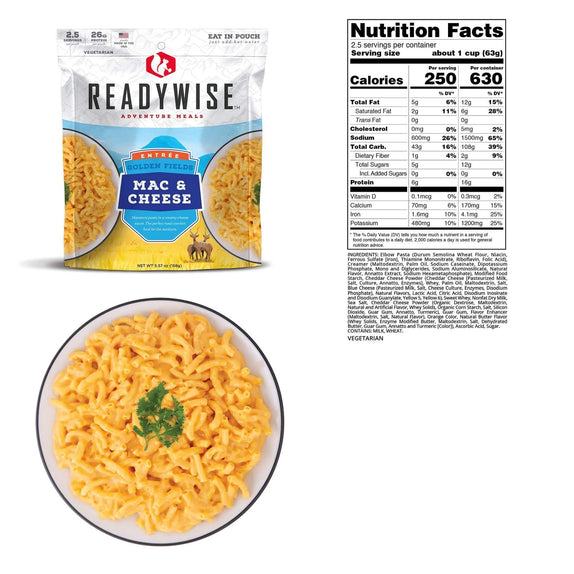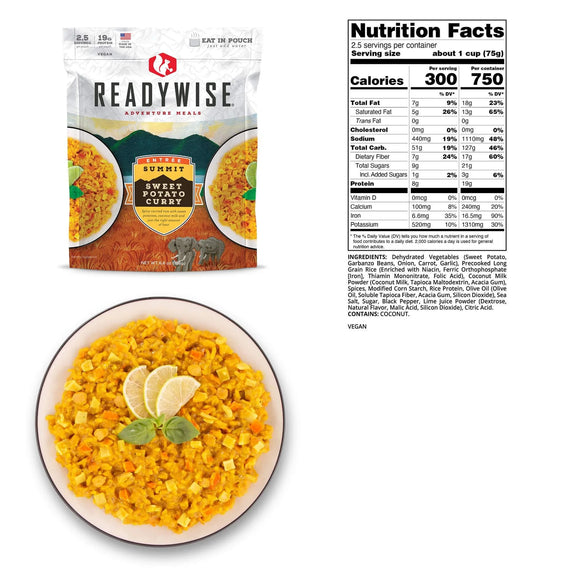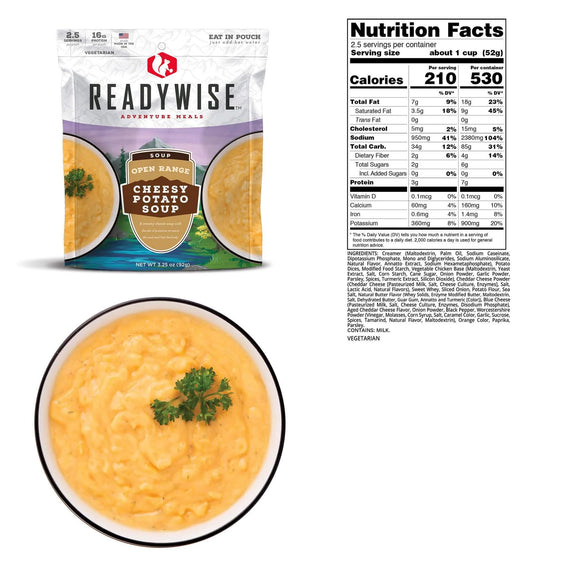 Ultimate 3-Day Emergency Survival Backpack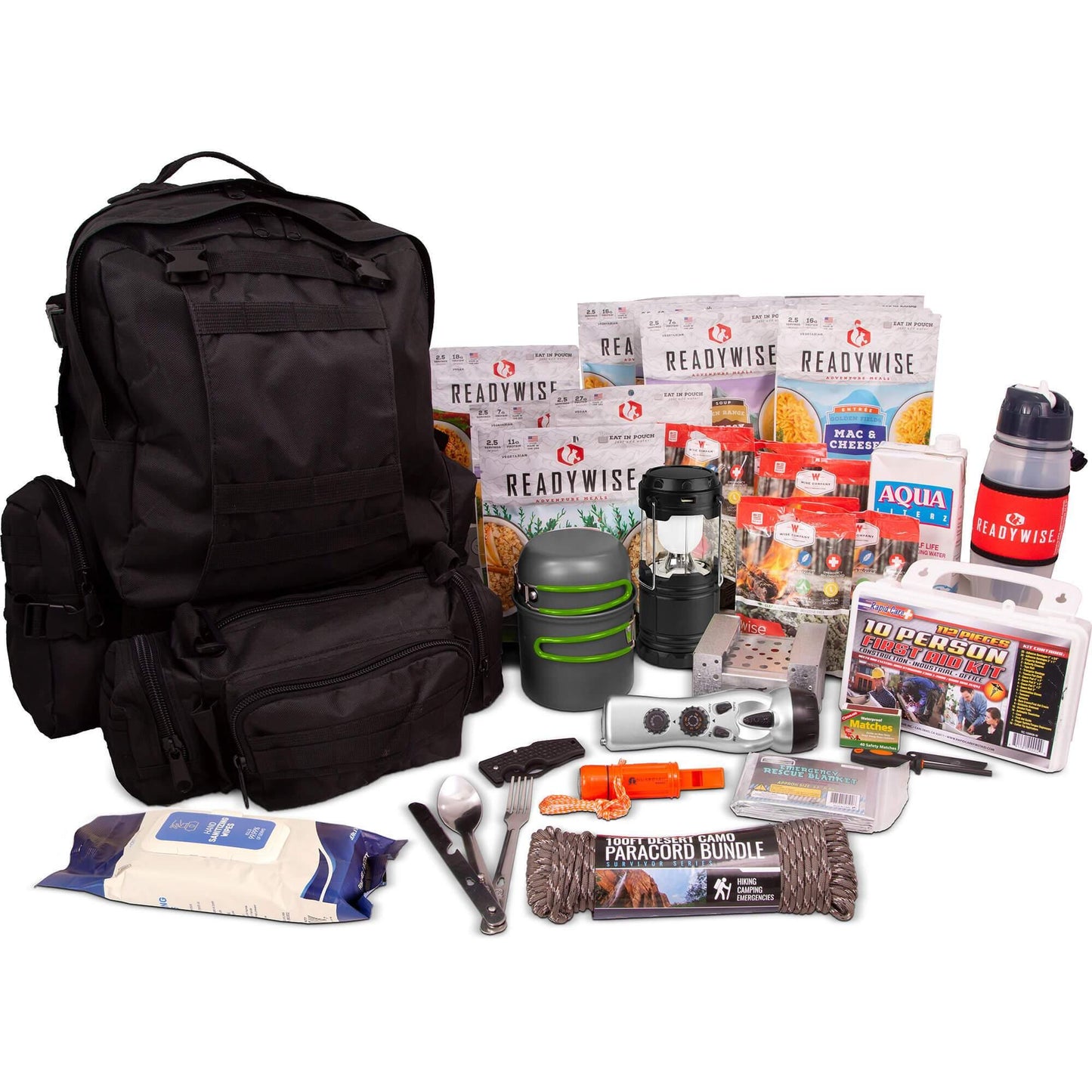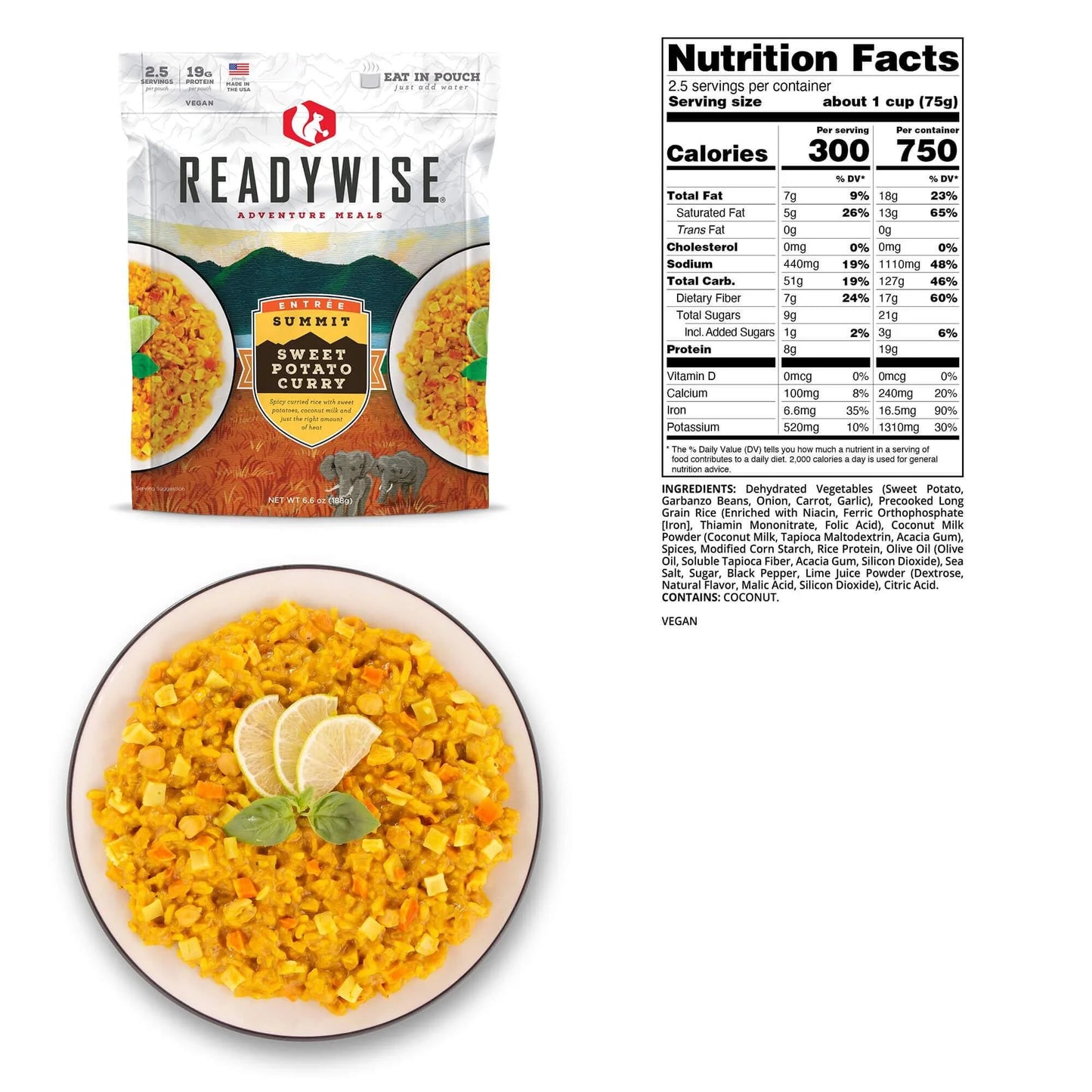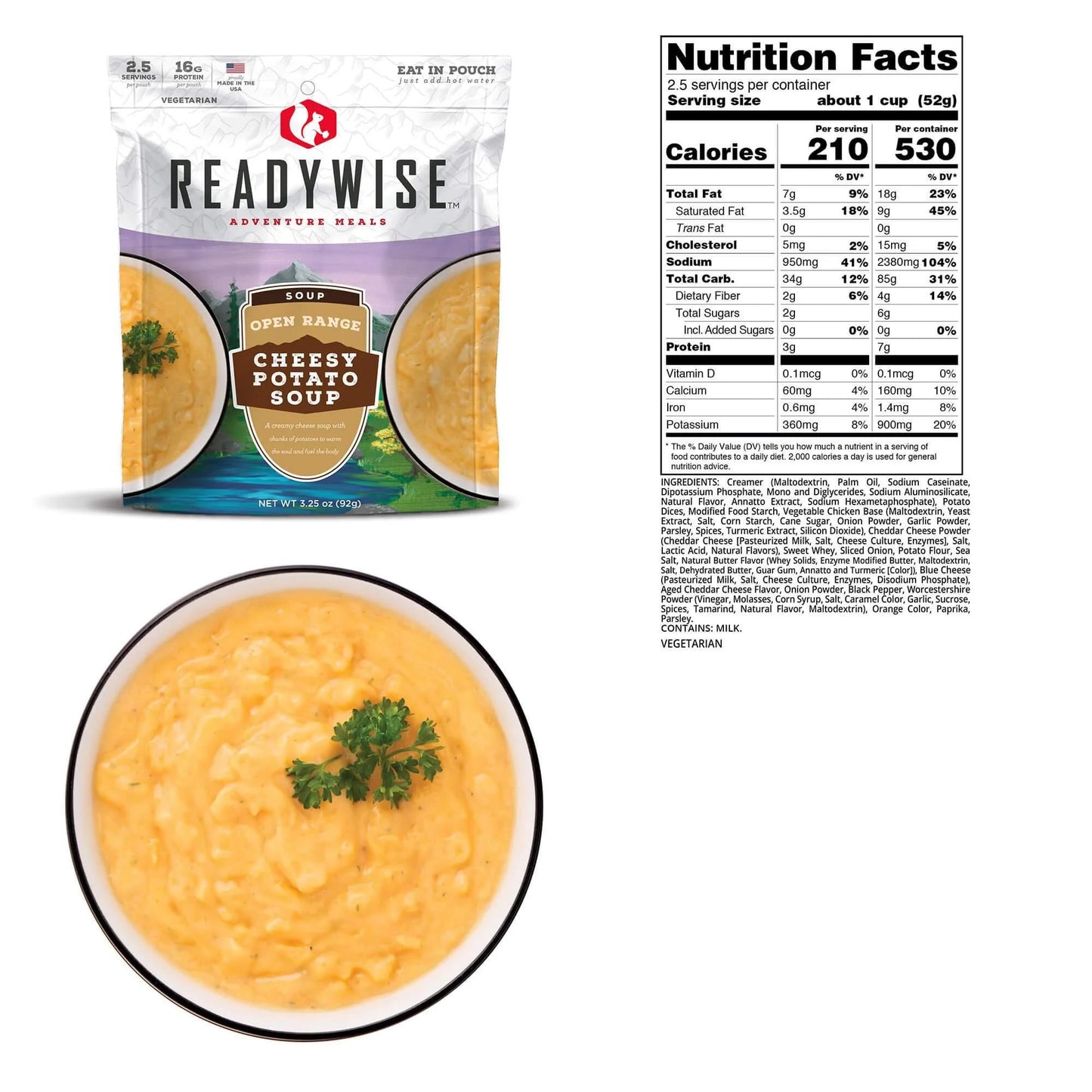 The ultimate bug-out bag for when it matters most. This waterproof backpack is filled with 30 servings of emergency food along with a first aid kit, multipurpose flashlight, rechargeable lantern, water filtration bottle, cooking essentials, and much more (148 total pieces).
Additional Details
148 Total Pieces
Includes Waterproof Tactical Backpack
Eat-In Pouches
Each Pouch Contains 2.5 Servings
Specifications
Ultimate 3-Day Emergency Survival Backpack
Included in the box
Food & Drink
30 Total Servings
Appalachian Apple Cinnamon Cereal
Sunrise Strawberry Granola Crunch
Daybreak Coconut Blueberry Multi-Grain
Golden Fields Mac & Cheese (2 Pouches)
Switchback Spicy Asian Style Noodles
Backcountry Wild Rice Risotto
Summit Sweet Potato Curry
Open Range Cheesy Potato Soup (2 Pouches)
Basecamp Four Bean & Vegetable Soup (2 Pouches)
Aqua Literz Water
First Aid & Hygiene
112-Piece First Aid Kit
Sanitizing Wipes (50 Pack)
Other Emergency Supplies
4-In-1 Flashlight: Hand Crank Flashlight, AM/FM Radio, Panic Alarm, & Mobile Phone Charger
Mylar Emergency Blanket
Rechargeable LED Lantern
Paracord Bundle (100 Feet)
5-In-1 Survival Whistle
Foldable Knife
Portable Stove & 24 Fuel Tablets
Cooking Pot Set
4-In-1 Utensil Set (Spoon, Fork, Knife, & Bottle Opener)
Seychelle Water Filtration Bottle
Fire Starter (Flint & Striker)
Waterproof Matches
Where should I store my food?
This depends upon where you live. These products are made of both freeze-dried and dehydrated components and are affected by temperature, moisture, oxygen and light. Optimal storage conditions for our foods are in cool, dry places.
How much water will I need?
On average, each individual serving requires 1 cup of water.
What allergens are contained in Wise products?
Milk, soy, and wheat (gluten) are the common allergens found in Wise products. For specific ingredients by product type please consult the nutritional labels.
What is your Return Policy?
You may return any unopened, unused merchandise, no questions asked, within 30 days of purchase.